THE MUSEUM'S MISSION:
The Jewish Baseball Museum proudly showcases the rich relationship between Jews and baseball and the impact each has had on the other. It celebrates the game's many influencers, from heroes to journeymen. Through baseball, the Jewish Baseball Museum will tell the story of the integration of Jews into the fabric of American life.
"THERE ARE THREE THINGS ANY SELF-RESPECTING JEWISH BOY SHOULD WANT TO BE WHEN HE GROWS UP — A DOCTOR, LAWYER OR SANDY KOUFAX."
– Author Alan Siegel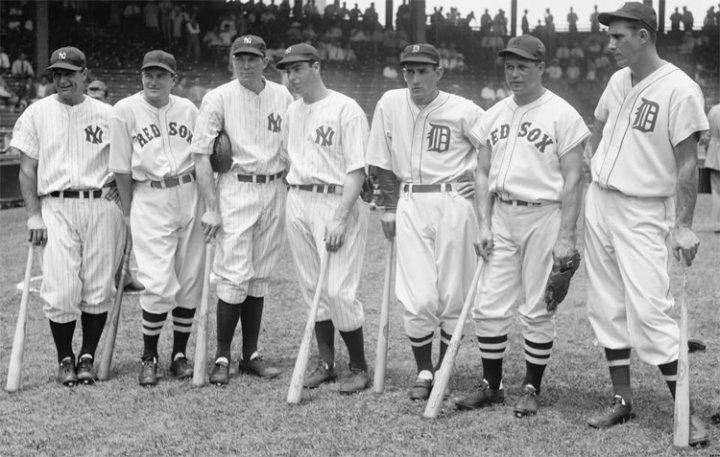 Baseball is the American game,
but there is something deeply Jewish about it too.
Baseball is the game in which everyone leaves home and yearns to return.
Baseball tells the story of heroes. It connects us to the past. It makes us feel a part of a community, part of something bigger than ourselves. It's a game full of stories and ritual and songs. In baseball, we gather in a tribe to pass along a collective sense of identity—where we come from and who we are.
Baseball is not a religion. It's only a game. But it's a game bound up in our lives like no other.
Once, when Jews were new to this country, baseball helped them feel more American. Today, it's the opposite.
Baseball and its memories—Koufax and Greenberg and fathers playing catch with sons—make Jewish Americans feel more Jewish. Baseball calls us home.

Jonathan Eig
Bestselling Author of
"Luckiest Man: The Life and Death of Lou Gehrig"
A Jewish Baseball Museum?
That's the question I hear most—usually followed by a joke.
It's a really small one, right?
A matzoh ball museum would be a better idea!
But to me, it's no joke. It's an idea as clear and powerful as a line drive off the bat of Hank Greenberg.
Baseball was a huge part of my childhood. It went beyond playing little league, losing to my brother in Strat-O-Matic marathons, and zoning out in math class while calculating Rod Carew's batting average. Our relationship with baseball became part of our family life. When I was a kid, my dad referred to my brother, sister, and I interchangeably as "Zeke", the nickname of the 1930's first baseman, Henry Bonura. In fact, I am not sure my dad ever learned our real names! I coveted my dad's 'Who's Who in MLB 1939' and was rapt listening as my father and his brother described the endless hours they spent outside Yankee Stadium begging their favorite players to sign next to their photos. Every Yom Kippur, we acknowledged Sandy Koufax's great sacrifice as we said our prayers. As Jews who loved baseball, we rooted hard for the Jews who played baseball.
My fascination went beyond statistics and championships. I loved the personal stories of the players: Moe Berg, the World War II spy; Hank Greenberg, who stood up for Jackie Robinson; Ron Blomberg, the first designated hitter….
In baseball, I find pride, excitement, tradition, heroism, imagination, comfort. In my Jewish identity, I find the same. What stronger connection could there be? Through this museum, the stories and the artifacts, I hope you will share that experience and think about your own connections.
Building JewishBaseballMuseum.com was a team effort. I would like to thank the outstanding people at Luci Creative and Chicago Style SEO for their hard work and passion for this project; and Ed Sherman, the original managing editor of the site. The contributions of the great Bob Wechsler, current site managing editor and a savant on Jewish baseball and baseball cards, truly were invaluable. Many thanks to Andrew Porter for launching our player biography section. Dan Epstein delivered with a terrific Jewish baseball trivia game, and I look forward to exclusive stories from him and Hillel Kuttler in our Spotlight section. Much appreciation to best-selling author Jonathan Eig for his wise guidance throughout our journey.