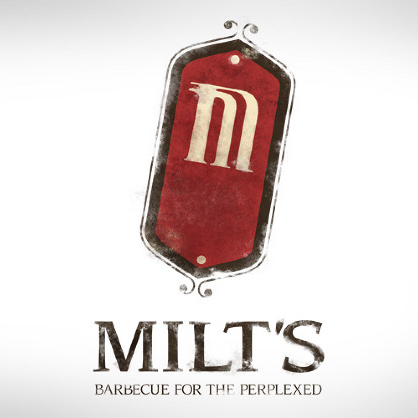 Milt's
a Neighborhood
Barbeque Joint
The Jewish Baseball Museum is brought to you by Milt's BBQ for the Perplexed.
100% of the profits at Milt's BBQ for the Perplexed goes to charity.
Learn more at miltsbbq.com
Perplex yourself
"Milt's BBQ for the Perplexed is the place in Lakeview for an elegantly casual meal, whether you are 8 or 80. Moreover, it is a gathering place, a community center without the pool, a part of the growing vitality of Lakeview. From our high quality meats smoked on-site, to our exemplary service, we aim to ensure that your visit is more than just a meal.
Serving lunch and dinner, Milt's is the only kosher restaurant (under cRc supervision) in Lakeview.Serving only the highest quality kosher meats, Milt's assures a delectable experience. From our on-site smoked meats to our vegetarian options, you will be tempted by a variety of mouth-watering choices."
Milt's
a Neighborhood
Barbeque Joint
The Jewish Baseball Museum is brought to you by Milt's BBQ for the Perplexed.
100% of the profits at Milt's BBQ for the Perplexed goes to charity.
Learn more at miltsbbq.com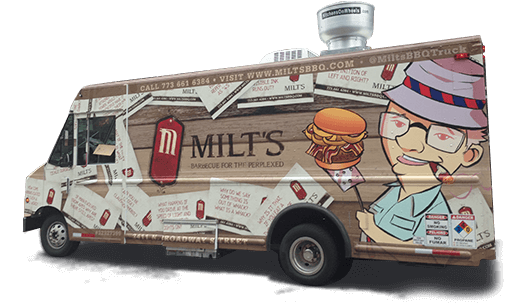 Check out our sponsor at miltsbbq.com for more information
MILT'S FOOD TRUCK IS SERVING UP OUR MISSION ALL OVER CHICAGOLAND. To find great BBQ throughout the week be sure to follow our food truck on Facebook and Twitter for exact locations and times. The truck is also available to be booked for private parties ranging anywhere from fundraisers to luncheons to bar/bat mitzvahs and beyond.