Born:
FRONT OFFICE, OWNERS 
*
Alan "Bud" Selig — A former owner and team president of the Milwaukee Brewers, he served as acting commissioner from 1992 until being named baseball's ninth full-time commissioner in 1998. He introduced interleague play, wild-card playoffs, revenue sharing and helped organize the World Baseball Classic in 2006. He held the position of commissioner until 2015, when he was named Commissioner Emeritus. He was inducted into the Baseball Hall of Fame in 2017. Here's SABR's biography of Selig.
*
Barney Dreyfuss — He was part-owner of the Louisville Colonels, a major-league team, from 1888-99. He owned the Pittsburgh Pirates from 1900-32. Dreyfuss' Pirates teams won six pennants, including 1903 when he challenged the American League champion Boston Americans to a post-season series. His teams won World Series titles in 1909 and 1925. In 1909, he authorized construction of Forbes Field, the first of the modern steel and concrete ballparks. Dreyfuss was elected to the Baseball Hall of Fame in 2008. Here's SABR's biography of Dreyfuss.
*
William Edward Benswanger — Benswanger gave up his insurance business in 1931 when his father-in-law, Pittsburgh Pirates owner Barney Dreyfuss, asked him to take over day-to-day operations of the team after the death of Dreyfuss' only son. A year later, upon the death of Barney Dreyfuss, Benswanger became team president and held that position for 16 years. In the middle of the Depression, he introduced Sunday baseball to Pittsburgh.
*
Jeffrey Loria — Loria is an art dealer who owned the Montreal Expos from 1999 to 2002, when he purchased the Florida Marlins for $158.5 million and moved the entire Expos front office to Florida. The Marlins won their second World Series in 2003.
*
Lewis Wolff and John Fisher — Wolff, a real estate developer, previously owned the St. Louis Blues of the NHL and Golden State Warriors of the NBA. In 2005, Wolff, with Fisher fronting most of the money, purchased the Oakland Athletics. Fisher, an heir to the family which owns The Gap, previously was part-owner of the San Francisco Giants.
*
Jamie Luskin McCourt — As co-owner of the Los Angeles Dodgers from 2004-11, she was the highest-ranking woman in baseball. She was the team's vice chairman in 2004, president in 2005 and CEO in 2009.
*
Jerry Reinsdorf — He made his money in real estate law and purchased the Chicago White Sox for $19 million in 1981. The White Sox have won five division championships under Reinsdorf and the World Series in 2005. He also owns the Chicago Bulls of the NBA, making him the only owner in North America to win championships in two different sports. He is largely responsible for the revenue sharing of Major League Baseball's internet rights.
*
Stuart Sternberg, Matthew Silverman and Randy Frankel — Sternberg, a Wall Street investor, is a 48% shareholder of the group that has owned the Tampa Bay Rays since 2004. He has been the managing general partner since 2005. Frankel was a minority owner and Silverman was hired as team president.
*
Fred Wilpon — A high school teammate of Sandy Koufax, Wilpon purchased 1% of the New York Mets in 1980. In 1986, Wilpon and Nelson Doubleday Jr. purchased the team for $81 million and became equal partners. Wilpon's family purchased the remaining 50% in 2002 for $135 million. Wilpon was team president and CEO from 1980 to 2002 and chairman of the board since 2003. He sold majority ownership to Steve Cohen after the 2020 season.
*
Steve Cohen — Major league owners approved Cohen's $2.4 billion purchase of the New York Mets from the Wilpon family on Nov. 6, 2020.
*
Theo Epstein — Epstein was 28 when he was hired by the Boston Red Sox as the youngest general manager in major-league history after the 2002 season. The team ended a long World Series championship drought by winning in 2004 and 2007. After the 2011 season, he resigned to become the Chicago Cubs' president of baseball operations.
*
Andrew Friedman — Friedman was director of baseball development for the Tampa Bay Rays in 2004 and 2005. He was promoted to vice president of baseball operations and general manager after the 2005 season, and was named Baseball Executive of the Year by The Sporting News in 2008 when the Rays won the American League pennant. In 2015, the Los Angeles Dodgers made him the highest-paid front-office executive in baseball with a $35 million, five-year contract as president of baseball operations.
*
Stan Kasten — A former president of the Atlanta Braves (1986-2003) and Washington Nationals (2006-10), Kasten is currently president and part-owner of the Los Angeles Dodgers. Kasten's Braves won 14 straight division titles, five NL pennants and the 1995 World Series championship. He also was a long-time executive with the Atlanta Hawks of the NBA and Atlanta Thrashers of the NHL.
*
Ted Lerner — A real estate developer, Lerner was managing principal owner of the Washington Nationals until his death in 2023. The Lerner family has controlled more than 90% of the team's shares since the ownership of the former Montreal Expos was transferred from Major League Baseball in 2006.
*
Jon Daniels — Daniels was president of baseball operations and General Manager of the Texas Rangers. He began working for the Rangers in 2002 and was named GM in 2005 at age 28. The Rangers won AL pennants in 2010 and 2011. For 2021, he stepped down as GM and retained the title of president of baseball operations, a position he held until midway through the 2022 season. The Tampa Bay Rays named him senior advisor for baseball operations ahead of the 2023 season.
*
Chuck Greenberg — Greenberg and former pitcher Nolan Ryan won an auction to purchase the Texas Rangers in 2010. Greenberg, former president of the minor-league Altoona (Pa.) Curve, served as the Rangers' managing partner until 2011.
*
Jeff Greenberg — A son of Chuck Greenberg, he was named Detroit Tigers general manager on Sept. 21, 2023. Greenberg spent the previous two seasons as associate g.m. of the NHL's Chicago Blackhawks after working in the Chicago Cubs' organization for a decade.
*
Gabe Paul — Paul served as General Manager of four teams — the Cincinnati Reds, Houston Colt .45s, Cleveland Indians and New York Yankees. He began his career at Rochester of the International League and became the Reds' traveling secretary in 1937. When Reds GM Warren Giles was named National League president in 1951, Paul took over as GM. In 1960, he became GM of the expansion Colt .45s. However, he left to become part-owner, president and GM for Cleveland a year later — almost 12 months before the Colts ever played a game. In 1973, he sold his interest in the Indians and joined George Steinbrenner's group that purchased the Yankees from CBS. When Al Rosen became a Yankees senior executive after the 1977 season, Paul returned to the Indians as team president. He retired in 1984. Paul was named Sporting News Executive of the Year in 1956 and 1974. Here's SABR's biography of Paul.
*
Wendy Selig-Prieb — A daughter of former Baseball Commissioner Bud Selig, she joined the Milwaukee Brewers as general counsel in 1990. During her tenure, she was the only female team president and chairperson of a major-league team. She was the first woman to represent Major League Baseball in collective bargaining with the Major League Players Association.
*
Mike Chernoff — He has been the Cleveland Indians' general manager since 2016. He was promoted from assistant GM, a position he held with the Indians since the end of the 2010 season.
*
Walter A. Haas Jr. — A distant relative of the founder of Levi Strauss & Co., he purchased the Oakland Athletics from Charley Finley in 1980 for less than $13 million and prevented the team from moving to Denver. The A's captured five division titles and won the 1989 World Series during the second of three straight appearances. He died in 1995.
*
Danny Kaye — The actor, singer, dancer and comedian was co-owner of the Seattle Mariners from 1977-81. The lifelong Dodgers fan previously recorded a song called "The D-O-D-G-E-R-S Song," which became a hit during the 1962 pennant race.
*
Albert Lasker — The businessman was born in Germany and often is considered the "father of modern advertising." Lasker became part owner of the Chicago Cubs in 1916 and soon purchased majority control. After the 1919 Black Sox scandal, his Lasker Plan for reorganizing baseball's governing authority led to the creation of the position of Commissioner of Baseball. He sold his share of the team in 1925. Here's our story on Lasker.
*
Judge Emil Fuchs — Born in Germany, Fuchs began his baseball career as an attorney for John McGraw's New York Giants. In 1923, Fuchs and former pitcher Christy Mathewson formed a syndicate that purchased the Boston Braves for $450,000. Fuchs was majority stockholder and team vice president. In financial trouble during the 1929 season, he named himself manager, but the Braves went 56-98 and finished in last place. Here's SABR's biography of Fuchs.
*
Nathan Menderson — Born in Germany, he was president of the Cincinnati Red Stockings of the National League during part of the 1880 season. He was the first Jewish owner of a major-league team.
*
Aaron Stern — Stern, the second Jewish owner of the Red Stockings, led the team off and on from 1883 to 1886. He popularized Ladies Day and was one of the first owners to sell seat cushions and candy at a ballpark. In 1884, he authorized the construction of Redland Field, which eventually became Crosley Field. In 1890, Stern moved the team from the American Association back to the National League, which had expelled the team in 1882 in a dispute over liquor sales.
*
Louis Kramer — He was a minority owner of the Cincinnati Red Stockings in 1882 and one of the founders of the American Association.
*
Sidney Weil — Weil, who owned the largest Ford dealership and first multi-level garage in Cincinnati, owned the Reds from 1929-33, but was forced to sell the team during the Depression.
*
Julius and Max Fleischman — Julius Fleischman, the mayor of Cincinnati, and his younger brother Max were part of a syndicate that purchased the Red Stockings after the 1902 season. Max was a member of the National Rules Committee and was instrumental in getting the National League to agree to a World Series after the 1903 season. The brothers remained minority stockholders in the 1920s.
*
Charlie Bronfman — A Canadian who inherited the Seagram's liquor empire, he was majority owner of the Montreal Expos from their inception in 1968 until 1990. He sold the team when he was unable to get the city to build a new baseball-only stadium to replace the cavernous Olympic Stadium.
*
Andrew Freedman — Possibly the most detested team owner in history, Freedman headed the New York Giants from 1894 to 1902. A frequent target of anti-Semitism, he often shuffled managers and did not get along with other team owners and the press. He was instrumental in reducing the National League from 12 to eight teams, and he got baseball to add a second umpire to work each game. He hired John McGraw as Giants manager shortly before selling the franchise. Here's SABR's biography of Freedman.
*
Robert Lurie — Lurie made a last-minute proposal to purchase the San Francisco Giants in 1976, saving the franchise from being obtained by an Ontario group intent on moving the team to Toronto. The team flourished under general manager Al Rosen after a 100-loss season in 1985, winning division titles in 1987 and 1989. Lurie sold the team when the lease on Candlestick Park expired, and voters would not approve a new stadium in the Bay Area.
*
Sydney and Moses Frank — The Frank brothers were instrumental in getting the first Baltimore Orioles franchise into the American League in 1901. Sydney, the majority stockholder, was president in 1901 and vice president a year later. Moses was a stockholder when the team was in the National League through 1899. The team was moved to New York at the end of the 1902 season.
*
Harry Goldman — Goldman was secretary of Baltimore's 1901-02 American League team and obtained a playing field for the Orioles. When the franchise moved to New York, Goldman purchased the Montreal team of the Eastern League, and later was involved in the formation of the Baltimore Terrapins of the short-lived Federal League.
*
Jerold Hoffberger — He was president and chairman of National Brewing Company, which owned controlling interest in the Baltimore Orioles. Hoffberger was part-owner from 1954 to 1965 and majority owner from 1965 to 1979. When the St. Louis Browns announced their intention to move to Baltimore, the Washington Senators objected because of their proximity. Hoffberger eased the transition by making National Bohemian beer the Senators' sponsor. The Orioles won four pennants and two World Series titles from 1966 to 1971.
*
Harry Grabiner — A 40-year employee of the Chicago White Sox, he was vice president of the White Sox (1939-45) and part owner of the Cleveland Indians (1946-48). He was team secretary and top aide to owner Charles Comiskey during the 1919 Black Sox scandal. He died a few minutes after learning the Indians won the 1948 pennant in a playoff with the Boston Red Sox. Here's SABR's biography of Grabiner.
*
Mark Shapiro — He joined the Cleveland Indians in 1991, and worked his way up from director of player development to assistant general manager and, in 2001, general manager. After the 2010 season, he became team president. He was named Sporting News Executive of the Year in 2005 and 2007. In 2015, he became president and CEO of the Toronto Blue Jayas.
*
Thad Levine — He's been general manager and senior vice president of the Minnesota Twins since 2016. He was the Texas Rangers' assistant GM from 2005-16 and previously worked in the Colorado Rockies' front office.
*
Randy Levine — A former chief labor negotiator for Major League Baseball, he has been president of the New York Yankees since 2000.
*
Jed Hoyer — Currently the Chicago Cubs' president of baseball operations, he is a former assistant general manager of the Boston Red Sox and GM of the San Diego Padres from 2009-10.
*
Rick Hahn — He served as the Chicago White Sox general manager from 2013  to 2023. He was named Sporting News Executive of the Year in 2020.
*
Larry Beinfest — An executive with the Seattle Mariners and Montreal Expos, Beinfest was named Florida Marlins general manager in 2002 and was promoted to president of baseball operations in 2007. Beinfest is widely regarded as one of baseball's best executives because he consistently worked with one of the league's lowest player payrolls and fields a competitive team.
*
Chaim Bloom — In 2019, the 36-year-old was hired as the Boston Red Sox's head of baseball operations.  He came to Boston from Tampa Bay, where he began as an intern in 2005. He worked his way up to senior vice president of baseball operations in 2016, second only to Matthew Silverman. After the pandemic-shortened 2020 season, Bloom put together a Red Sox team that reached the American League Championship Series. He was fired by the Red Sox in mid-September, 2023.
*
David Stearns — He was named president of baseball operations by the New York Mets in September, 2023. He previously served in the same capacity with the Milwaukee Brewers, and was the Houston Astros' assistant general manager beginning with the 2013 season.
*
Matthew Silverman — He served as Tampa Bay Rays team president for nine years before being named director of baseball operations in 2014. Under his leadership, the Rays went from last place to a berth in the 2008 World Series.
*
David Blitzer — In 2022, Major League Baseball approved the sale of a minority stake in the Cleveland Guardians to Blitzer, whose sports holdings include ownership shares of the Philadelphia 76ers and New Jersey Devils. Blitzed originally was given 25-30% ownership and the right to increase his stake to a controlling interest in several years.
*
Bruce Sherman — In 2017, Sherman led a group that included Michael Jordan and Derek Jeter in making a $1.2 billion bid to purchase the Miami Marlins. Sherman is the team's chairman and majority owner.
*
Harold "Spud" Goldstein — The former movie maker served as the Cleveland Indians' traveling secretary from 1946 to 1960.
*
Adam Sonabend — A former catcher in the Giants' farm system, Adam is director of baseball operations for the Atlanta Braves.
*
Rick Hahn — He served as senior vice president and general manager of the Chicago White Sox from 2012 to 2023. Rick joined the White Sox front office in 2002. He was named Sporting News Executive of the Year in 2020.
*
See individual player biographies for the following:
Hank Greenberg (Cleveland Indians general manager, 1949-53; Chicago White Sox general manager, 1959-61)
Al Rosen (New York Yankees president, 1978-79; Houston Astros president, 1980-85); San Francisco Giants general manager, 1985-92)
Ruben Amaro Jr. (Philadelphia Phillies general manager, 2008-15)
Sam Fuld (Philadelphia Phillies general manager, 2021-)
Craig Breslow (Chicago Cubs assistant general manager, 2020-23, Boston Red Sox director of baseball operations 2023-)
Gabe Kapler (Miami Marlins assistsant general manager, 2024-)
*
MANAGERS
*
Harold "Lefty" Phillips — A former minor-league pitcher, Phillips became the Los Angeles Angels' second manager in 1969.  A former scout for the Cincinnati Reds and Brooklyn Dodgers, he was named Los Angeles Dodgers pitching coach in 1965 and worked with Sandy Koufax. He took the job of director of player personnel with the Angels after the 1968 season. After an 11-18 start under Bill Rigney in 1969, Phillips took over as manager and led the team to two third-place finishes. The team won only 76 games in 1971, and Phillips was fired with a 222-225 record in 2 1/2 seasons. He continued with the Angels as a scout, but died in the middle of the 1972 season.
*
Benjamin Fine — Fine was the second of three St. Louis Cardinals managers who led the team to a last-place finish in 1885.
*
Jacob Morse — A baseball journalist in New York and Boston, Morse managed Boston of the Union League for part of the 1884 season. In 1908 he founded Baseball Magazine, the first monthly periodical devoted strictly to baseball.
*
Louis Heilbroner — A business manager for the new St. Louis Cardinals in 1900, the 4-foot-6 Heilbroner took over as manager at the end of the season, moving the team up two spots into a tie for fifth place. In 1909, he established a statistical bureau and a year later published the Baseball Bluebook.
*
See individual player biographies for the following:
*
Gabe Kapler (Philadelphia Phillies, 2018-19; San Francisco Giants, 2020-23)
Brad Ausmus (Detroit Tigers, 2014-17; Los Angeles Angels, 2019)
Jeff Newman (Oakland Athletics, 1986 — 10 games)
Norm Sherry (California Angels, 1976-77)
Andy Cohen (Philadelphia Phillies, 1960 — 1 game)
Lipman Pike (Troy Haymakers, 1871; Hartford Dark Blues, 1874; Cincinnati Reds, 1877)
*
COACHES
*
Lenny Levy — A former minor-league catcher, Levy served as a scout, a bullpen coach and a first-base coach for the Pittsburgh Pirates from 1957-63 after joining the organization in 1938 as a ticket taker. For a while, he only coached during Pirates home games so he could tend to his automobile dealership near Forbes Field when the team was on the road. He was with the team when it won the 1960 World Series. Here's SABR's biography of Levy.
*
Max Patkin — A former minor-league pitcher, the Clown Prince of Baseball was hired by the Cleveland Indians as a first-base coach in 1946-47 and by the St. Louis Browns in 1951. Here's SABR's biography of Patkin.
*
Justine Siegal — In 2009, she became the first woman to coach a men's baseball team, the Brockton (Mass.) Rox. Two years later, she became the first woman to pitch batting practice to major-league players during spring training. She also became the first female to coach to be hired by a major-league team when the Oakland A's brought her in for a two-week stint. She also coached Team Israel in the 2017 World Baseball Classic. Currently runs Baseball for All, an organization that works toward gender equity in youth baseball.
*
Jerry Weinstein — A longtime college and minor-league coach, Weinstein was the Los Angeles Dodgers' catching coordinator in 1999 and was a Colorado Rockies coach in 2012-13. He also managed Team Israel in the 2017 World Baseball Classic.
*
Ethan Katz — The former San Francisco Giants pitching coordinator was named Chicago White Sox pitching coach for the 2021 season. Katz, a former Colorado Rockies minor-league player, served as pitching coach in the Los Angeles Angels minor-league system from 2013-15 and the Seattle Mariners' organization from 2016-18.
*
Alon Leichman — The Israeli-born Leichman was named Cincinnati Reds assistant pitching coach in 2023. He was formerly the pitching coach of the Triple-A Tacoma Rainiers and the Peoria Javelinas in the Arizona Fall League.
*
See individual player biographies for the following:
*
Jake Pitler (Brooklyn Dodgers first-base coach, 1947-57)
Wayne Rosenthal (Florida Marlins pitching coach, 2003-04)
Ruben Amaro Jr. (Boston Red Sox first-base coach, 2016-17; New York Mets first-base coach, 2018)
Jeff Newman (Oakland A's bullpen coach, 1985-86; Cleveland Indians third-base coach, 1992-99; Baltimore Orioles bench coach, 2000; Seattle Mariners third-base coach, 2005)
Jimmie Reese (California Angels first-base, bullpen or conditioning coach, 1972-94)
Andy Cohen (Philadelphia Phillies, 1960)
Al Schacht (Washington Senators third-base coach, 1924-34; Boston Red Sox third-base coach, 1935-36)
Moe Berg (Boston Red Sox first-base coach, 1939-41)
Norm Sherry (California Angels third-base or bullpen coach, 1970-71, 1976; Montreal Expos bullpen coach, 1978-81; San Diego Padres pitching coach, 1982-84; San Francisco Giants pitching coach, 1986-91)
Larry Sherry (Pittsburgh Pirates pitching coach, 1977-78; California Angels pitching coach, 1979-80)
Brad Goldberg (Cleveland Guardians bullpen coach, 2024-)
Brad Ausmus (San Diego Padres field executive, 2011-13; Oakland A's bench coach, 2022; New York Yankees bench coach, 2024-)
*
UMPIRES
*
Albert "Dolly" Stark — A National League umpire from 1928-42, he was named Most Popular Umpire in a 1934-35 Sporting News players' poll. A former minor-league infielder, he became the first umpire to hold out for more money in 1936 and spent the season broadcasting games in Philadelphia. He worked 1,550 games plus the 1931 and 1935 World Series and the 1934 All-Star Game. He also was head basketball coach at Dartmouth in 1929-36 and 1945-46. Here's SABR's biography of Stark.
*
Al Clark — Clark was an American League umpire from 1976-2001. He worked 3,392 regular-season games, three division series, five league championship series, the 1983 and 1989 World Series and 1984 and 1995 All-Star Games.
*
Al Forman — Forman was named National League umpire in 1961. He worked 778 games in a seven-year major-league career including the 1962 All-Star Game.
*
Harry "Steamboat" Johnson — Johnson spent 31 seasons as an umpire, 27 of them in the Southern Association. He worked 66 National League games in 1914.
*
Alfred Cohen — Cohen, a "sandlot umpire," worked two Chicago Cubs at Pittsburgh Pirates games in May 1976, including one behind home plate. Approximately 400 food vendors in Pittsburgh walked off the job at Three Rivers Stadium, and the regular umpiring crew refused to cross the picket line.
*
Stanley Landes — A former minor-league pitcher, Landes worked 2,875 National League games from 1955-72 in addition to one league championship series, World Series games in 1960, 1962 and 1972, and All-Star Games in 1957, 1961 and 1972. On June 26, 1957, Landes ejected Brooklyn Dodgers coach Jake Pitler from a game for arguing a call at second base — the only instance in which a Jewish umpire tossed a Jewish player, coach or manager.
*
Barney Pelty — The St.  Louis Browns pitcher served as first-base umpire for two of his team's games against the Detroit Tigers on Aug. 31 and Sept. 1, 1906.
*
Lipman Pike — The first Jewish major-leaguer umpired one game in 1887, one in 1889 and three in 1890. He was behind the plate for two of those games.
*
Israel Pike — Lipman Pike's brother served as home-plate umpire in an Aug. 30, 1875 game between the Mutuals of New York and Boston Red Stockings.
*
LABOR LEADERS
*
Marvin Miller — Miller served as executive director of the Major League Baseball Players Association from 1966 to 1982. Miller negotiated the union's first collective bargaining agreement with team owners in 1968. In 1974, he convinced Andy Messersmith and Dave McNally to play the full season without a contract. Both were granted free agency, thus ending the reserve clause. Miller was inducted into the Baseball Hall of Fame in 2020. Here's SABR's biography of Miller.
*
Norman Lewis — A former legal representative of the Players Association, he helped establish the Annuity and Insurance Plan in 1947. The plan offered a pension to any player with five years of experience in the major leagues.
*
Donald Fehr — Fehr served as executive director of the Players Association from 1985 to 2009. He assisted the association in the Andy Messersmith/Dave McNally arbitration case and led the union through the 1994-95 strike. He currently is executive director of the NHL Players Association.
*
Michael Weiner — He succeeded Don Fehr as executive director of the Players Association in 2009 after serving as the organization's general counsel since 2004. He died 15 months later at age 51.
*
BROADCASTERS (PLAY-BY-PLAY)
*
Harry Hartman — Hartman began broadcasting Cincinnati Reds games on WCPO radio in 1931 and was the first major-league announcer to work an entire season of games, both home and away. He originated the "going, going, gone" home run call later popularized by Mel Allen. He was named the nation's most popular sports announcer by The Sporting News in 1932 and 1936.
*
Mel Allen — Allen, born Melvin Allen Israel, was the New York Yankees' play-by-play announcer from 1939 through the 1964. He was the color commentator at the 1938 World Series, and joined both the Yankees' and Giants' crews the following year, when only home games were broadcast. After World War II, he only worked Yankees games until his firing after the 1964 World Series. Allen continued to work part time for the Milwaukee Braves and Cleveland Indians and occasionally did pre- and post-game shows for Yankees games on cable TV. He also hosted the weekly syndicated baseball review show "This Week in Baseball" beginning in 1977. Here's SABR's biography of Allen.
*
Bill Stern — Hired by NBC in 1937, Stern broadcast the first televised baseball game — the second game of a doubleheader between Columbia and Princeton on May 17, 1939. He was inducted into the American Sportscasters Association Hall of Fame with the inaugural class in 1984.
*
Suzyn Waldman — She has been a Yankees' color commentator since 2005. Waldman was previously the Yankees' play-by-play announcer on WPIX television, making her the second woman in that capacity for a major-league team (Gayle Gardner did play-by-play for the Colorado Rockies in 1993). Her voice was the first one heard when New York's WFAN radio went on the air in 1987.
*
Al Michaels — The five-time Emmy Award winner has covered a wide variety of sports during his career, but his first baseball play-by-play opportunity was with the Cincinnati Reds in 1971. In 1974, he left the Reds for a similar job with the San Francisco Giants. He joined ABC as a backup announcer on Monday Night Baseball in 1977, and was promoted to a full-time position a year later. He was lead broadcaster at seven different World Series. Here's SABR's biography of Michaels.
*
Charley Steiner — Steiner was the lead baseball announcer when ESPN radio obtained the rights to broadcast major-league games in 1998. He joined the New York Yankees' crew in 2002. Two years later, he was hired by the Los Angeles Dodgers.
*
Gary Cohen and Howie Rose — Cohen joined the New York Mets' broadcast team in 1989 and Rose came aboard in 1995.
*
George Levy — In the days before stadium public address systems, Levy shouted the lineups through a megaphone at both the Polo Grounds and Yankee Stadium. He spent 38 years in New York, beginning with John McGraw's Giants.
*
Josh Lewin — He was the TV voice of the Texas Rangers from 2002 to 2011. He also has done radio or TV play-by-play for the Baltimore Orioles, Detroit Tigers, New York Mets and Chicago Cubs. Lewin was one of the original voices for Fox Major League Baseball games from 1996 to 2011. He currently does part-time announcing for the Boston Red Sox.
*
Dan Shulman — He calls select Toronto Blue Jays games on Sportsnet as well as regular-season and postseason games on ESPN radio. He served as play-by-play announcer on Sunday Night Baseball games on ESPN through 2017. In 2020, he was named recipient of the Canadian Baseball Hall of Fame and Museum's Jack Graney Award for significant contributions to baseball in Canada.
*
MISCELLANEOUS
*
Al Goldis — A former outfielder in the Cincinnati Reds' minor-league system, Goldis was a scout for several major-league teams, most notably the Chicago White Sox. He was the White Sox director of scouting and player development from 1986-90. He was named to the Professional Baseball Scouts Hall of Fame in 2009.
*
Al Munro Elias and Walter Elias — The Elias brothers founded the Elias Sports Bureau in 1913. The company provides historical and current statistics for all major sports. Al Elias was appointed official statistician of the National League and International League in 1916, and the American League soon followed.
*
Seymour Siwoff — He purchased the Elias Sports Bureau in 1952 from the widows of Al Munro Elias and Walter Elias and ran it until his death in 2019. With Siwoff holding the positions of president and CEO, the company specialized in obscure items that foreshadowed the modern era's advanced stats. The Bureau became official statistician of the American League in 1980.
*
Joseph Reichler — Reichler was a New York sports writer from 1943-66. He was Associated Press baseball editor and author of The Baseball Encyclopedia, first published in 1969. He joined the Commissioner's Office as director of publicity in 1966.
*
Allan Roth — Roth became baseball's first full-time statistician when he was hired by Branch Rickey in 1947. He was the first to point out the importance of on-base percentage over batting average. He was inducted in the Canadian Baseball Hall of Fame in 2010. Here's SABR's biography of Roth.
*
Hy Turkin — The New York Daily News sportswriter co-authored the first Official Encyclopedia of Baseball in 1951.
*
John Thorn — Thorn took over as the official historian for Major League Baseball in 1991. He is the author of Total Baseball: The Official Encyclopedia of Major League Baseball along with several other books. He served as senior consultant on Ken Burns' Baseball documentary. Here's SABR's biography of Thorn.
*
SOME INFLUENTIAL WRITERS 
*
Shirley Povich — Povich joined the Washington Post in 1923 and retired in 1973, but continued to write more than 500 articles until his death in 1998. He was elected to the writers' wing of the Baseball Hall of Fame in 1975 and the National Sportswriters Hall of Fame in 1984. He is a former president of the Baseball Writers Association. Here's SABR's biography of Povich.
*
Jerome Holtzman — Official historian of Major League Baseball from 1999 until his death in 2008. He had a 50-year career covering baseball for Chicago newspapers. He created the "save" statistic for relief pitchers. He also wrote more than a dozen books on baseball.  A member of the National Sportscasters and Sportswriters Association Hall of Fame.
*
Dan Daniel — Known as the Dean of American Baseball Writers, he had his first byline with the New York Herald in 1909. In 1924, he began a 40-year career at the New York Telegram. He received the J.G. Taylor Spink Award at the Baseball Hall of Fame in 1972. Here's SABR's biography of Daniel.
*
Dick Young — A former president of the Baseball Writers Association, Young was known for his abrasive style of writing. He spent 45 years with the New York Daily News and was elected to the writers' wing of the Baseball Hall of Fame in 1978.
*
Abe Yager — The first sports editor of The Brooklyn Eagle, he began his 45-year career at the newspaper as an office boy in 1885.  He was the primary official scorer for games played in Brooklyn for nearly 30 years.
*
Lester Rodney — Beginning in the 1930s, Rodney was one of the few white sportswriters who covered the Negro Leagues and protested baseball segregation,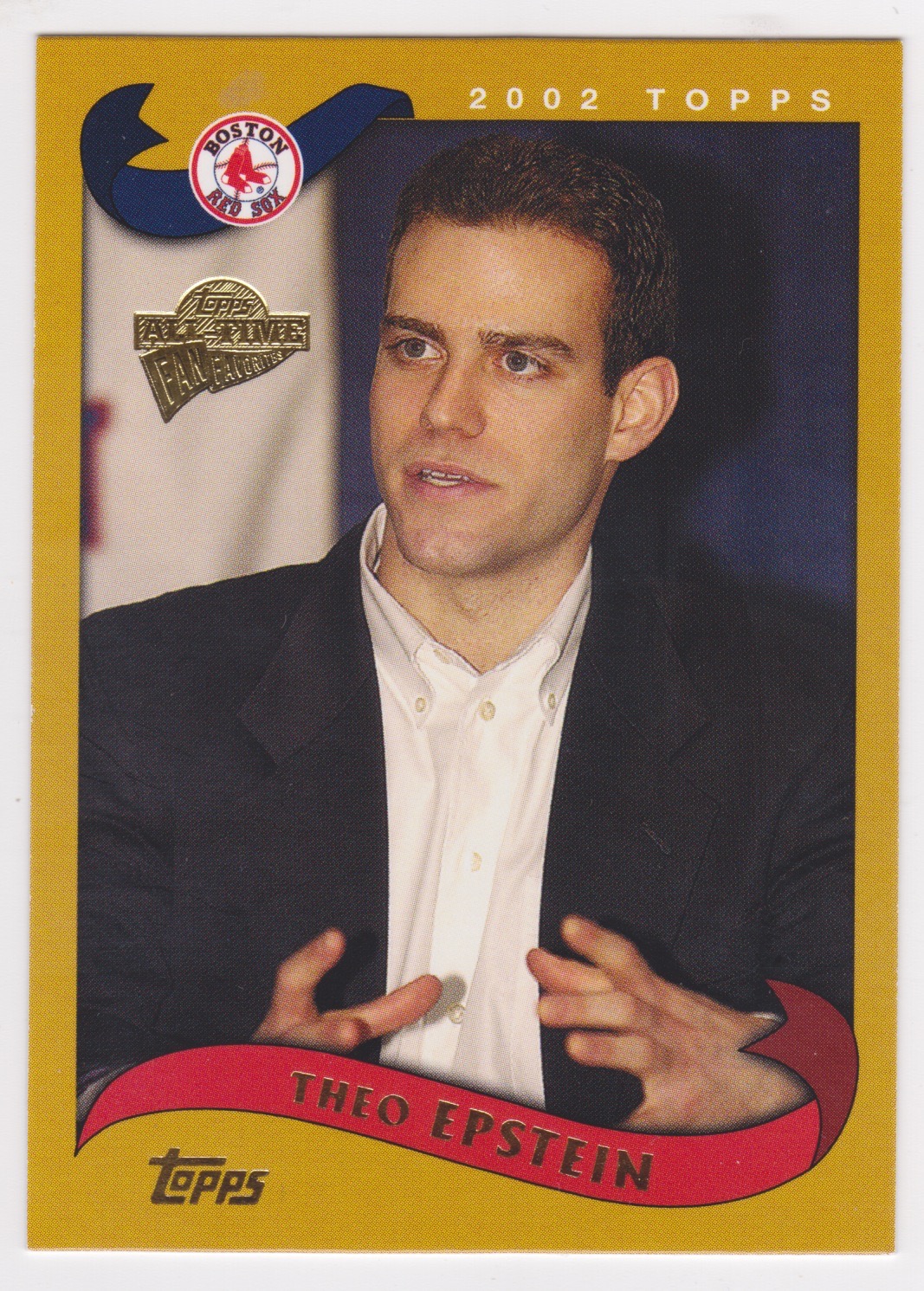 Related Artifacts
ADD TO OUR COLLECTION!
HAVE AN ARTIFACT & STORY TO ADD?
If you have any Jewish baseball artifacts that you would like to share, or perhaps sell, to the Jewish Baseball Museum, please contact us.
CHECK OUT OUR COLLECTION!
ORDER NOW
ORIGINAL JEWISH BASEBALL PLAYER PAINTINGS