Pitchers
TEAM: San Diego Padres, Oakland A's, Cleveland Indians, Minnesota Twins, Arizona Diamondbacks, Boston Red Sox, Miami Marlins
Born: Aug. 8, 1980
Breslow attended Hebrew school in his youth and celebrated his bar mitzvah in 1993. As captain of the Yale Bulldogs baseball team, he was an All-Ivy Leaguer with consistently outstanding numbers. As aspiring physician, Breslow deferred acceptance to medical school at NYU after being selected by the Milwaukee Brewers in the 26th round of the 2002 amateur draft. Breslow debuted with the San Diego Padres and bounced around the league with a reputation for being a "lefty specialist," but ultimately found fairly stable work in Oakland and Boston where he saw consistently steady work in a set-up role. As a key piece of the bullpen, Breslow helped the 2013 Red Sox breeze through the playoffs and earn a World Series championship. He has a reputation for being highly intelligent and very charitable.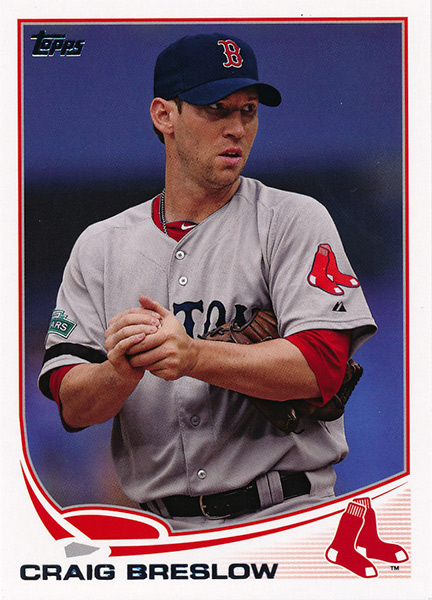 Did You Know?
He graduated from Yale University in 2002 with a degree in molecular biophysics and biochemistry.
Related Artifacts
ADD TO OUR COLLECTION!
HAVE AN ARTIFACT & STORY TO ADD?
If you have any Jewish baseball artifacts that you would like to share, or perhaps sell, to the Jewish Baseball Museum, please contact us.
CHECK OUT OUR COLLECTION!
ORDER NOW
ORIGINAL JEWISH BASEBALL PLAYER PAINTINGS