Inside view of Israel's road to Olympics: Combination of youth and 'nebbishy old guys' gets it done in Bulgaria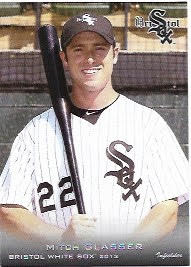 EDITOR'S NOTE: Second-baseman Mitch Glasser batted .421 with 10 runs, 9 RBIs and 2 homers in Team Israel's six-game sweep en route to the Pool 2 championship of the Confederation of European Seniors B Baseball playoffs in Bulgaria.
Team Israel's next step in its quest for a spot in the 2020 Olympics in Tokyo will be a best-of-three series against host Lithuania on July 26-28.
Glasser, currently playing for the Sioux Falls Canaries of the independent American Association, filed this first-person account of his experience in Bulgaria for the Jewish Baseball Museum:
******
We're 6-0, and it's on to Lithuania to decide who goes to Germany for the European Championships.
Bulgaria was a fascinating place to host this pool's round-robin championship. I was one of the last players to arrive because I am still playing and wanted to miss the least amount of games in Sioux Falls as possible.
After landing in Sofia, I rode in a taxi for an hour and a half to the town of Blagoevgrad. The taxi driver gave me some basic Bulgarian terms to remember and of course all the Bulgarian foods I needed to eat. Then, in the middle of the night, we started driving up this mountain at an uncomfortable pace for a Chicago kid. After 10 more minutes of driving on the mountain we arrived at our team hotel. From research, I knew the field was only five minutes away, but didn't think that could be possible — a baseball field on the side of mountain?
Well sure enough, five minutes away, nestled in the lush green mountains of Blagoevgrad, there is a beautiful ball field tucked in a small valley with trees surrounding the field on all sides. It was unlike any field I had ever played on. When a fly ball is hit you can almost lose it in the beauty of the scenery around the seamed white speck in the sky.
Our team has an interesting combination of professional, national team, and college experience. All together, we probably have 50 years of professional playing experience on the team. We are led by Blake Gailen, our center fielder, who has played professionally for more than a decade and is currently in AAA with the Dodgers. Corey Baker, who is now retired, pitched in AAA with the Cardinals. Also, our shortstop, Zach Penprase, is a legend in the American Association (formerly known as the Northern League) where he has the record for runs scored in a single season (100 runs in 93 games). In addition, Shlomo Lipetz and Dan Rothem have represented Israel on the national team for more than 20 years.
We have plenty of veteran players to lead the way for our young Israeli talent, while the young guys have plenty of energy to compensate for our nebbishy old guys!
It was very hot and humid in Bulgaria. After games we would hang out together. We would hop in the pool to cool off and eat shopska salads. The restaurant at the hotel had great food and unbelievably slow service. So we got to spend a lot of time together waiting for food or just trying to communicate with the waitresses.
The combination of experience and young players on our roster creates an exciting energy for our team on and off the field. We had two character-building come-from-behind wins against Russia in the tournament. In pool play, we were down four runs in the bottom of the 10th before coming back to win.  And in the championship we were down 3-2 in the bottom of the eighth before Simon Rosenbaum hit a game-tying solo home run igniting our come back.
We look forward to getting back together at the end of the month in Lithuania to compete for a spot in Pool A.