Israel Baseball President reflects on big win; Will current MLB players play for team in March?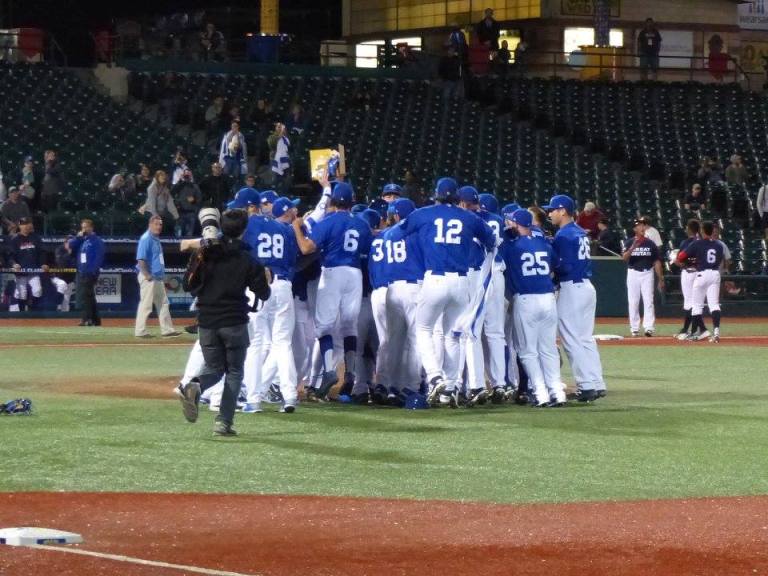 Thought everyone would be interested in some of the highlights from an email sent by Peter Kurz, president of the Israel Baseball Association following Israel's big victory in Brooklyn.
Judging from what Kurz writes, it will be interesting to see if the Israel team is able to add prominent Jewish players like Ian Kinsler, Ryan Braun and Joc Pederson to its roster. Of course, all three could be on the U.S. team. Houston's top rookie, Alex Bregman, also figures to be on the wish list.
Anyway, here is the letter from Kurz:
******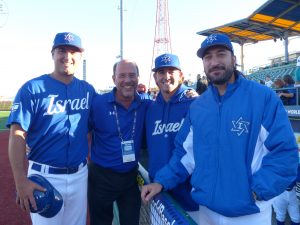 –As you all know by now, Team Israel defeated Great Britain to win the World Baseball Classic Qualifiers and join the top elite 16 teams in the world.  We will play in Korea in March and look forward to the competition.  While we are interested in leaving the current squad intact, and maintaining the incredible camaraderie, spirit, and emotions of the team, we have the opportunity to add many of the 10 current Jewish Major Leaguers who could not join us in the qualifiers.  We will be building a roster over the next few months and I will keep you all updated.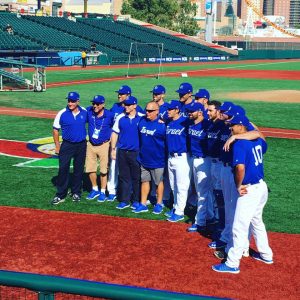 –After the second victory, when we knew we were once again going to the finals, the "Gang of 14", those involved in the loss to Spain 4 years ago, took a picture together and we began realizing that maybe this time the results would be different.  Those are the seven continuing players: Josh Zeid, Josh Satin, Nate Freiman, Cody Decker, Charlie Cutler, Nick Rickles and Shlomo Lipetz; the two coaches who were players last time: Alon Leichman and Nate Fish; the pitching coach, Andrew Lorraine; the training staff, Barry Weinberg and Dan Rootenberg; and myself.  We began believing that we were really going to do this, and the confidence level soared, but we didn't get too cocky.
–Josh Satin called us at 6:30am on Sunday and said his wife was going into labor.  By 8:30 he was on a flight back to LA and got there in time for the birth of his beautiful daughter.  We only had one reserve infielder on the roster, Mitch Glasser, who would start in Josh's place, and wanted to bring another player to have on the bench.   Our first two reserves were both in California, so there was no chance to get them to NY on time, but we knew that Maxx Tissenbaum, an independent league player, resided in Toronto.  I called his dad at 8am to get Maxx's phone number, and he told me he was in Albany staying at his girlfriend's house, so we were lucky about that.  We called Maxx quite a few times with no response, until he called me back at 8:45 and asked what was up – he had like 100 missed calls…….when I asked him if he had any plans for that day, he said no, and was shocked when I told him we needed him for the finals of the World Baseball Classic Qualifiers!  He got in his car, reached the ballpark by 1:00 pm, got his uniform, hit BP, and was on the bench for the whole game.  He was still in shock as we celebrated.
–The Mensch on the Bench was all Cody Decker's idea, and it was brilliant as a rallying point for the players. They even added some elements to the altar – a bottle of Manischewitz, and some chocolate gelt.  Cody promised to bring it to Korea.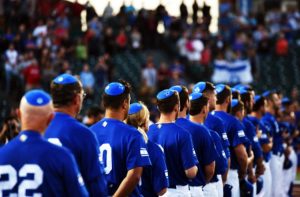 The idea of the yarmulkes was mine and we kept it under wraps until just before the first game.  The idea was to remove their baseball caps for the Hatikva and have the yarmulkes underneath, but because the visiting team's anthems came first, they had them all in their back pockets and then put them on their heads.  By the way, there was some hesitation about this before the first game, but when I told them it was not mandatory for the second game all the players told me, no way, they were going to do it.  And they continued.
–Now the work begins of building a team and staff for Korea.  Starting so far from home creates many logistical difficulties, and the competition will be tough.  The speculation of what a Team Israel roster can look like is rampant but nothing has yet been determined or players approached.  That will happen in the coming weeks.
I will also be planning and holding many fundraisers over the next few months, taking advantage of this window of opportunity to leverage the buzz and PR around Team Israel, for raising money through JNF Project Baseball for the fields we want to build.
In the meantime, donations to help the team and build the fields can be sent to:   http://www.jnf.org/work-we-do/our-projects/tourism-recreation/project-baseball.html
I thank everyone for their warm support and interest, and will be in touch with all of you very soon.