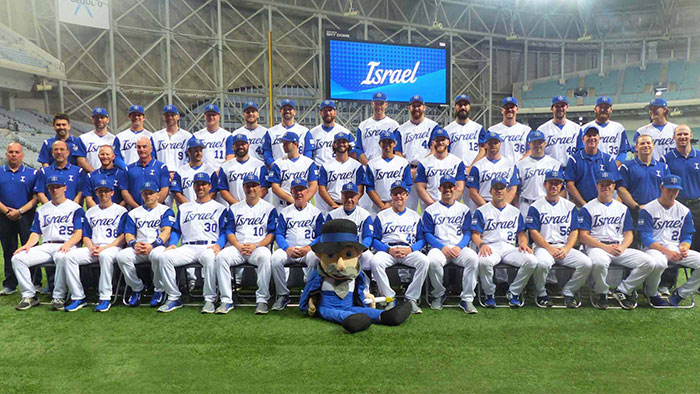 Meet the Israeli Olympic baseball team
Jewish National Fund invites you to a fun-filled evening in support of Team Israel and Project Baseball.
Come meet team members Mitch Glasser, Robert Paller and Zach Penprase, who will be doing a Q&A, signing autographs and sharing the exciting story of their journey to the 2020 Tokyo Olympics.
The event will take place 6:30 p.m. Thursday, Feb. 6 at Milt's BBQ, 3411 North Broadway, Chicago. Dinner cost is $50 per person.
RSVP is required by Jan. 30 at jnf.org/chicagoprojectbaseball.
For information, call JNF at (847) 656-8880.