Sam Fuld can't wait to put on Team Israel uniform in WBC; visit to Holy Land deepens connection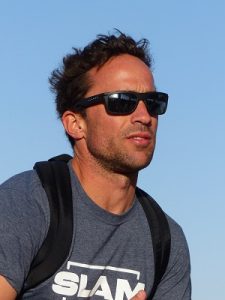 It was a Friday evening in January in Jerusalem, and Sam Fuld was in a special place to usher in the beginning of Shabbat: The Western Wall in The Old City.
Fuld said he tried to strike up conversations with Orthodox Jews. He wanted to learn more about their world.
Not surprisingly, "They had no idea about baseball," Fuld said.
The sights and sounds were "phenomenal," he said. Fuld made sure to take it all in.
"Overwhelming," said Fuld of that Shabbat at the Wall.
Fuld will carry that memory and others when he represents Team Israel in World Baseball Classic in Seoul. Israel will face South Korea March 6 in the first of three games in pool play.
Fuld, an 8-year veteran outfielder with stops with the Cubs, Tampa Bay, Minnesota, and Oakland, will join an Israel team that includes Jason Marquis, Ike Davis, and Ryan Lavarnway.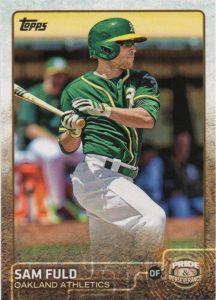 The 35-year old Fuld can't wait to put on the Israel jersey.
"At my age, this might be a once in a lifetime opportunity," Fuld said. "Back in college (at Stanford), I got to represent Team USA. That was special. Now I will feel that sense of pride playing for Israel."
The connection deepened immensely when Fuld and his father, Ken, joined a group of Team Israel players on a trip to the Holy Land in early January. Jeff Aeder, the founder of JewishBaseballMuseum.com helped organize the trip. The travel party flew in the private plane of Sheldon Adelson.
Fuld jumped at the opportunity to visit Israel. With his father being Jewish and his mother Catholic, he said he grew up celebrating the holidays of both religions.
"I wanted to tap into my roots a bit further," Fuld said. "I am proud to call myself Jewish. Getting to see Israel, and doing it with other Jewish players, a small fraternity in baseball, is something I couldn't pass up."
Their schedule was packed, as Fuld said 5 1/2 days "felt like 5 1/2 months."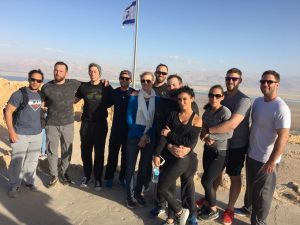 There was a trek up Masada and a visit to an Israeli Air Force base. Fuld was struck by the contrasts between the modern city character of Tel Aviv and the old world mix of cultures in Jerusalem. And there was the lasting image of being at The Wall.
All in all, it had a profound impact on Fuld.
"In a lot of ways, the trip still is sinking in," Fuld said. "Maybe a year from now, I will look back and appreciate how special the trip was."
When Fuld returned, he immediately jumped back into preparations for the WBC and the new season. He missed all of 2016 with a bad shoulder. He said he is in talks with several teams about playing in 2017.
But first things first, as Fuld is hoping Team Israel can make a deep run in the WBC.
"I know we come in as the underdogs, but there is plenty of talent on the roster," Fuld said. "I am confident we can advance and help raise awareness for baseball in Israel."
Representing Israel has been on Fuld's radar for a while. He told then manager Brad Ausmus that he wanted to play for Israel in the 2013 WBC. He was disappointed when Israel failed to advance in qualifying rounds.
So Fuld was thrilled when Israel came out on top in qualifying last September in Brooklyn. It led to him learning more about his heritage with his trip to the Holy Land in January.
And next week, Fuld, who has worn many uniforms in his career, will put on one that has special meaning.
"When it is all said and done, it is the moments you remember," Fuld said. "Playing for Israel will be a wonderful experience. It will be something I will look back on and be proud of the rest of my life."