Steve Stone recalls going 9 up, 9 down in best pitching performance by Jewish pitcher in All-Star history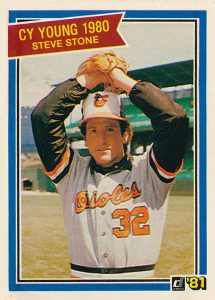 It is a no-brainer when it comes to selecting the best hitting and pitching performances by Jewish players in All-Star Game history.
In 1954, Al Rosen actually asked American League manager Casey Stengel if he could sit out the game due to an ailing finger. The Cleveland third-baseman was the 1953 AL MVP and Stengel, who had yet to win an All-Star Game in four previous games as manager, wanted his best players in there.
So not only did Rosen play, he had 2 homers and 5 RBIs. Stengel and the AL needed every bit of that production in posting a 11-9 victory. Rosen's performance will go down one of the best by any player in All-Star history.
As for the pitching side, the common assumption is Sandy Koufax. The greatest Jewish pitcher, and perhaps the greatest pitcher from any religion, had to have the best All-Star Game performance, right?
Guess again. While Koufax was selected for 7 National League All-Star teams, he only received the starting assignment once. In 1966, his final season, he allowed 1 run in 3 innings in the National League's 2-1 victory.
Steve Stone can say he exceeded Sandy Koufax in his All-Star Game start. It doesn't get any better than 9 up, 9 down in 3 innings of work in the 1980 game at Dodger Stadium.
In fact, Stone's feat hasn't been repeated since and likely won't ever happen again. Starting pitchers now usually only go two innings in an All-Star Game.
"No manager in their right mind is going to let a pitcher throw three innings in one of these games anymore," Stone said.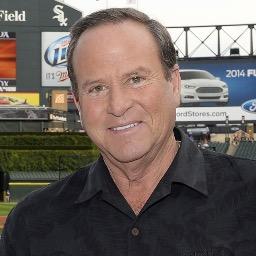 JewishBaseballMuseum.com recently had a chance to talk to Stone about his performance in the 1980 All-Star Game. It was the highlight of a dream season for the right-hander with Baltimore. He wound up finishing 25-7 to win the AL Cy Young Award.
Stone explains the genesis of his improbable run actually occurred a year earlier. He had been a solid pitcher prior to joining the Orioles; he posted 15 victories for the 1977 White Sox. But nothing pointed to him ever being an All-Star with a 6-7 record and 4.40 ERA in midseason of 1979.
Stone's middling showing prompted a meeting with Orioles manager Earl Weaver. Stone even recalls the exact date.
"It was July 6, 1979 in Oakland," Stone said. "He said, 'We want you to be a star, but the book says you're under .500. I don't want a losing pitcher. If you're going to be a losing pitcher, you're not going to be here.' He told me I was going to be the fifth starter, which meant missing a bunch of starts.
"I wasn't happy. I told him he was the most disgusting person I've ever been around, and I asked to be traded at the end of the season. I said, 'I don't want to be associated with you again.'"
Looking back on the talk, Stone came to understand what made Weaver a Hall of Famer.
"He would fight you tooth and nail," Stone said. "Most of it was orchestrated. You realize it was part of his game plan. If he thought you could be an integral part of the puzzle, he would test you himself."
Weaver's methods worked on Stone. During the 1979 All-Star break, Stone took out some paper and wrote down reasons why he hadn't accomplished his goals in baseball.
"I realized they were rationalizations for a mediocre performance," Stone said.
The reassessment forced Stone alter his mental approach. He started to use techniques like self-hypnosis, visualization, and meditation.
The results were almost immediate. The Orioles didn't lose in any of Stone's remaining 13 starts (he went 5-0) in 1979 on their way to winning the American League pennant.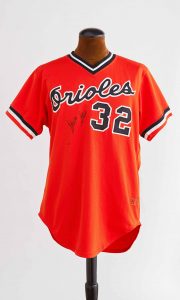 That set the stage for 1980. Stone started the season 2-3 before reeling off 10 start victories to go into the All-Star break at 12-3.
"I noticed my curveball was much more effective," Stone said. "I always could throw it for strikes, but it was breaking sharper."
The big difference, though, was in the mental side of his game. He pointed to a start against the Yankees in Yankee Stadium.
"I never had great success there," Stone said. "They had all these left-handed pull hitters for that short porch in right. It seemed like a monumental task. Then I thought, 'Can I throw one good pitch Willie Randolph? The answer is yes. Can I throw one good pitch to get Reggie Jackson? The answer is yes.'
"I was breaking the game down to its simplest parts. For a pitcher, that's breaking it down to one pitch at a time."
With Stone riding high, Weaver, the same manager he ripped a year earlier, selected his pitcher to start the All-Star Game.
"I was ecstatic," Stone said. "I knew I wasn't great. I knew I was borrowing greatness for a short period of time. I didn't know how long it would last. But I knew I was going to start an All-Star Game with my parents in the stands."
Prior to the game, Stone and the other All-Stars heard Vin Scully speak at a luncheon. He says Scully's words left an indelible memory on him:
"Boys, you better enjoy each and every minute of what you're doing now and what you've been doing to get here. The reason is that in a blink of an eye, you're going from the All-Star Game to the old-timers game. You better make sure you have a lot of fun playing in this game."
Stone said, "I took Vin's words to heart, because I enjoyed every minute of that All-Star Game."
The moment was made even sweeter because Dodger Stadium was Stone's favorite ballpark. He knew what he was going to do while warming up in the bullpen.
"I told myself I'm going to listen to the first eight players get introduced, and then I'm going to stop," Stone said. "When they announced Buddy Dent, who was batting eighth, I just stood on the mound. I wanted to hear the PA announcer say, 'The starting pitcher from the Baltimore Orioles, Steve Stone.' That was really cool."
Now in his 10th year, Stone said he wasn't nervous as he took the mound. The first hitter, Davey Lopes of the Dodgers, gave him a quick wake-up call. He hit a shot to third-baseman Craig Nettles, who made a diving stop to record the out.
"I realized they must have scouting reports that said I threw 65-70 percent curveballs during the first half," Stone said. "I thought, they're all looking for the curve. Hence, 14 of the 24 pitches I threw were fastballs.
Stone struck out Dave Parker to end the first. Then in the second, he retired Steve Garvey a foul pop to the catcher; Johnny Bench on a ground to shortstop; and then fanned Dave Kingman.
In the third, Ken Reitz grounded to second; Bill Russell flied to left; and he punched out pitcher Bob Welch.
When told he was economical in only needing 24 pitches in three innings, Stone laughed, "Yeah, that's the first inning for some of these guys today."
Stone did have one other memory in that game. In the second inning, he came to the plate to face J.R. Richard. A couple of weeks later, the Houston star would tragically have his career ended when he suffered a stroke. But standing at 6-8 with a blazing fastball, Richard was one of the most intimidating pitchers of all time.
Stone, who hadn't hit in a game in six years in the American League, wanted nothing to do with Richard.
Stone recalled, "When I get to the plate, I tell Johnny Bench, 'John, when I could hit, I couldn't hit. On top of that, I'm scared to death. Go tell J.R., please don't hit me. I'm having the year of my life and I'd like to continue it.'
"Johnny says a few words to J.R. The first pitch then comes in and it really pops in Bench's glove. Afterward, they told me it was 103 miles per hour. Johnny says, 'He must not want you to embarrass him because he's throwing harder to you than everyone else.'"
Stone was thankful to walk away with a strikeout. In the bottom of the inning, his strikeout of Welch ended his All-Star game experience.
Stone remembered walking off the field with a big smile on his face. "I was looking at my parents," he said. "That smile was for them."
Stone might have been in line to win the MVP, but the National League rallied for a 4-2 victory. Cincinnati's Ken Griffey won the award.
Looking back 37 years later, Stone thinks about what Scully said during that luncheon. He was right. It is a short time from the All-Star Game to the old-timers game. Only 32 at the time, Stone thought he had several more good years left in him. Instead, a losing bout with tendinitis ended his career abruptly in 1982.
As a result, there would be only one All-Star Game appearance for Stone. He is glad he made the most of it.
"I really did enjoy the entire experience," Stone said. "I never forgot where I came from. I went from being a .500 pitcher in Little League to starting in the American League in the All-Star Game. That's pretty good."
Coming in August: Steve Stone reflects on a long career in baseball. Will discuss encounters with Willie Mays, Bill Veeck, Howard Cosell, Harry Caray, Ken Harrelson and more.