Who's No. 1? Ranking Jewish players going into 2017 season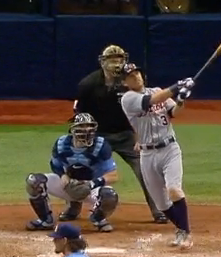 You have to admit that this is a good time for Jews in baseball.
On the field, Team Israel's strong showing was the talk of the World Baseball Classic. Meanwhile, Ian Kinsler played a key role on the U.S. team. While Alex Bregman had limited duty for the U.S., the star watch is on for the 22-year old as he set to play his first full season in the big leagues.
Ryan Braun, Kevin Pillar and Joc Pederson all will have leading roles with their teams. And there even will be a Jewish starting pitcher on opening day: Veteran Scott Feldman is getting the nod for Cincinnati.
Let's not forget, Cubs president Theo Epstein still is basking in winning the 2016 World Series. And this year's Hall of Fame induction ceremonies will have special meaning with the enshrinement of former commissioner Bud Selig.
All in all, much nachas for the Jew Crew.
With the 2017 season starting this week, here's our ranking of the top Jewish players and a scouting report of what to expect:
Ian Kinsler, Detroit: At 34, Kinsler is showing no signs of slowing down as the No. 1 Jewish player in the game. In fact, he had one of his best all-around seasons for Detroit in 2016. At the plate, he hit .288 with 28 homers (his most since 2011) and 83 RBIs. He also had .347 on-base percentage and scored 117 runs.
Defensively, Kinsler won his first Gold Glove Award for his play at second base. He should have been selected for his fifth All-Star Game, but somehow was overlooked. He is an All-Star in our book. Hopefully, he will get the recognition he deserves in the 2017.
Ryan Braun, Milwaukee: Braun moves up a notch from third going into 2016. After several rough years, some of which was caused by self-inflicted issues, he showed off the form in 2016 that makes him one of the top hitters in the game.
Braun slugged 30 homers, his most since 2012, to go along with 91 RBIs and a .305 batting average in 135 games. He had an impressive .538 slugging percentage.
Also, for the second time in three years, Braun was the Brewers' nominee for the Roberto Clemente Award in honor of his community service. He has made a nice personal comeback from his off-the-field problems.
Going into 2017, the question for Braun: How long will he remain in Milwaukee? The Brewers are in rebuilding mode, and they still are on the hook for another $76 million in salary to Braun. Look for Braun's name to come up in trade talk with contenders hoping to add a big bat.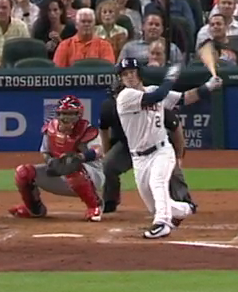 Alex Bregman, Houston: Bregman debuts in this list at third, but it might not be long before he is first. In 2016, he showed why the Astros selected him with the second pick in the 2015 MLB draft. The 22-year-old got off to a slow start, going 1 for 34 after being called up in July. Then he caught fire. He hit 5 homers during a week in August. All told, the third-baseman delivered 8 homers and 34 RBIs while hitting .264 in only 49 games. Houston expects even bigger things from him in 2017.
"Write it down – he will get 200 hits," said teammate Jose Altuve. Indeed, it is just the start for what should be a great career.
Kevin Pillar, Toronto: Somehow, Pillar did not win the Gold Glove last year. However, people who know baseball know his defense is elite. A scout in Sports Illustrated said, "Kevin Pillar is off the charts defensively. If the bat caught up to his defense, he'd be Mike Trout."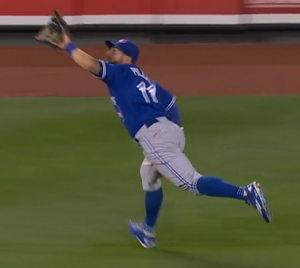 Indeed, Pillar put together another highlight reel of great catches. Toronto pitchers are thrilled to have him patrolling centerfield.
Offensively, Pillar would like to improve on a .266 batting average with 7 homers (down from 12 in 2015) and 53 RBIs.
Joc Pederson, Los Angeles: Pederson made some strides in his second full season in the big leagues. He continued to display big-time power, hitting 26 homers. But more importantly, he improved his batting average from .210 in 2015 to .246, and cut down his strikeout from 170 to 130. He also had an impressive .352 on-base percentage.
Only 25, Pederson could have a breakout year in 2017. The Dodgers will be counting heavily on him in a bid to go to the World Series.
Scott Feldman, Cincinnati: The 34-year pitcher signed with the Reds in January without having a guaranteed spot in the rotation. Feldman then pitched well enough in the spring to be named Cincy's opening day starter. It will be his third opening day assignment.
"Baseball is just one of those funny games, you never really know what's going to happen, can't really predict the future, just stay ready for everything," Feldman said. "It's just an honor to get to take the ball on Opening Day and hopefully build off it and have a good season."
Now 34, Feldman still is in demand because he knows how to get hitters out. Last year, he pitched for Houston and Toronto, going 7-4 with a 3.97 ERA in 40 games. He probably shouldn't make long-term plans to stay in Cincinnati. Expect Feldman to be on the move to a contender in mid-season.
Danny Valencia, Seattle: Looking for a right-handed bat, the Mariners traded for Valencia in November. Valencia, 32, hit .287, 17 home runs, 51 RBI and a .346 on-base percentage in 130 games with Oakland in 2016 He was particularly effective against left-handed pitching, hitting .318 (41-for-129) with seven doubles, seven homers, 19 RBI and a .924 OPS.
 "Danny's skill set is a good fit for our club," said Mariners general manager Jerry Dipoto. "He's been a very productive offensive player, especially against left-handed pitching. In addition, his ability to handle all four corner positions presents (manager) Scott (Servais) with a welcome level of flexibility when creating lineups."