Outfielder
TEAM: Detroit Tigers, Washington Senators, Texas Rangers, New York Yankees, Baltimore Orioles, New York Mets
Born: Dec. 21, 1947
Maddox grew up in a Jewish neighborhood in Union, N.J., took Judaic Studies courses at the University of Michigan and converted to Judaism in the mid-1970s. During his junior year at Michigan, he led the Big Ten Conference with a .467 batting average. As a major-league outfielder, he averaged just two errors per season over a seven-year period, but he also was adept at playing second and third base. He was a first-round pick of the Detroit Tigers in the secondary phase of the 1968 amateur draft. He had a career fielding average of .989 as an outfielder, .947 as a third baseman and 1.000 as a second baseman.
Maddox had the unusual distinction of being traded from three different teams by manager Billy Martin (Tigers, Rangers and Yankees).
Here's SABR's biography of Maddox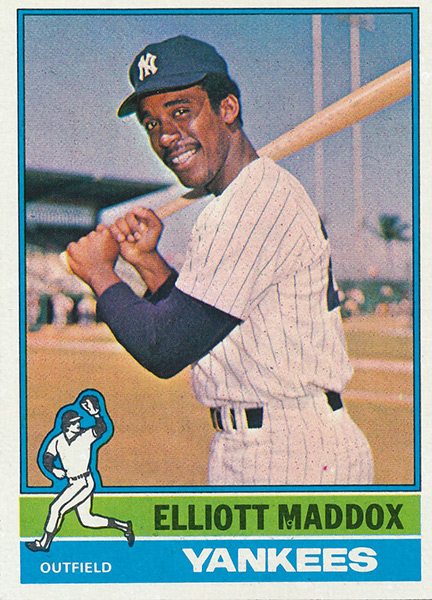 Did You Know?
With the Yankees, Maddox finished sixth in the 1974 American League batting race with a .303 average and hit .307 the following year.
ORDER NOW
ORIGINAL JEWISH BASEBALL PLAYER PAINTINGS