Outfielder
TEAM: Chicago White Sox
Born: Aug. 22, 1956
After graduating from Florida State University with a bachelor's degree in finance in 1978, Gilbert signed with the Chicago Cubs. He toiled through seven seasons of minor-league baseball and finally reached the majors in 1985, when he appeared as an outfielder in seven games with the Chicago White Sox. Gilbert once remarked that one of the reasons he persisted so long in his quest to reach the majors was because he was committed to getting his name in The Baseball Encyclopedia. Knee surgery forced his retirement in 1986, but he soon became a successful stockbroker and later a major fundraiser and contributor to the Democratic Party, where he served as deputy national campaign finance chairman from 2009 through 2013. President Barack Obama nominated him U.S. Ambassador to New Zealand, and his appointment was confirmed by the United States Senate on Dec. 12, 2014. Gilbert is now the only major-league player ever to become credentialed as a United States ambassador. After he was nominated for the role, his former manager, Tony LaRussa, told the Associated Press: "Sure, I remember him. I was always taken with his intelligence and how he was committed to what we were trying to teach — to become a teammate, a competitor, and to pursue excellence as a professional. You do that and get a proper foundation and out of the bottom, out drops your fame and fortune. I think he's now raised his excellence to a new level."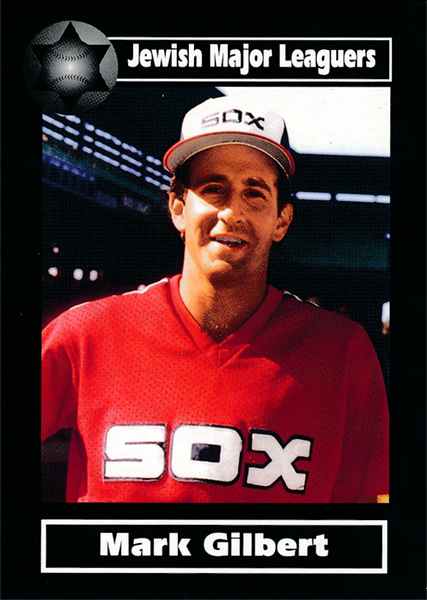 Did You Know?
Gilbert's father Herbie was a minor-league infielder in the 1950s, and his grandfather Joe was a semi-pro pitcher who turned down a contract offer from Connie Mack.
Related Artifacts
ADD TO OUR COLLECTION!
HAVE AN ARTIFACT & STORY TO ADD?
If you have any Jewish baseball artifacts that you would like to share, or perhaps sell, to the Jewish Baseball Museum, please contact us.
CHECK OUT OUR COLLECTION!
ORDER NOW
ORIGINAL JEWISH BASEBALL PLAYER PAINTINGS