What Ken Holtzman, Mike Epstein did to honor slain Israeli athletes in Munich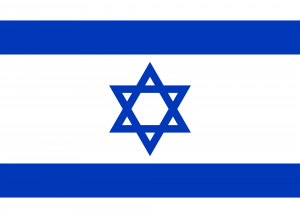 This week marks the 44th anniversary of that terrible day in Munich during the 1972 Olympics. The unthinkable tragedy, which saw 11 Israeli athletes lose their lives, had a profound impact on Jewish baseball players.
In Q/As with JewishBaseballMuseum.com, Ken Holtzman and Mike Epstein, then teammates on the Oakland A's, felt the need to show an expression of their grief when they took the field.
From Dan Epstein's interview with Holtzman:
On September 6, 1972, you and your A's teammates Mike Epstein and Reggie Jackson wore black armbands on your uniform sleeves to honor the Israeli athletes who'd been kidnapped and murdered during the Olympic Games in Munich. It was pretty uncommon in those days for baseball players to make any kind of on-field commentary about world events. What do you remember about making that statement?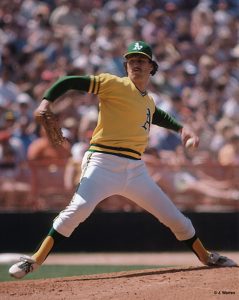 The game was in Chicago and when Mike and I heard the news from Munich we were both devastated. I can't remember which of us suggested the armbands, but I remember we were walking the streets outside the hotel for several hours wondering what would be an appropriate sign of respect and we decided on the armbands. We told the clubhouse attendant when we arrived at the park to see what could be done on such short notice, and he arranged for the armbands to be sewn on by a local tailor.  We later found out that Reggie had learned of our plans and requested that his uniform should also be fitted with the bands.  Our manager, Dick Williams, was very respectful — as were the other players — and I think they stayed on our uniforms for a long time.
****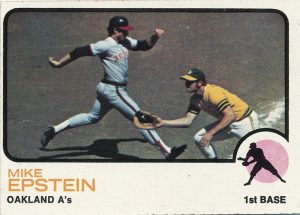 Hillel Kuttler's interview with Epstein:
What prompted you and your Oakland Athletics teammate Ken Holtzman to wear black armbands in September 1972, after the terrorist murders of the 11 Israeli Olympians in Munich?
Empathy. We were shocked. I mean, we're Jews. You don't have to go to shul all the time to be a Jew. You take from the religion what's important. We were both bar mitzvah'ed and came from families with religious roots, so we just took that to heart. We just sat there. In fact, we were dumbfounded. We were in Chicago at the time to play the White Sox, and we walked around town for a few hours. We were just in a daze, like: How could something like this happen? Don't people remember? Don't they have any sense of history? So we decided: To memorialize the event, we'd wear the black armbands. Lo and behold, wouldn't you know it, Reggie Jackson got a hold of some black material, and he put a black armband on, too, as a way of getting some attention.