Is Paul Rudd right actor to play Moe Berg in new movie on mysterious catcher?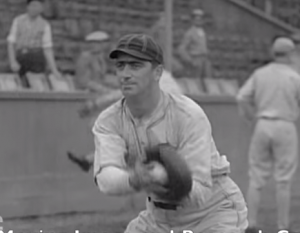 Moe Berg's name always comes up in the course telling people about Jewish baseball players. Often, I get a quizzical look, as in, "Tell me his story again."
Soon, everyone will know his story.
Last week, it was announced that there will be an upcoming movie based on the life of the mysterious catcher turned spy during World War II. Check out Berg's page on the site. He is one of the more incredible tales in baseball history.
From Deadline: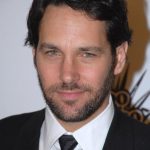 Paul Rudd is set to star in The Catcher Was a Spy, a WWII thriller that Ben Lewin (The Sessions) will direct, with PalmStar Media producing and financing. The script is by Saving Private Ryan scribe Robert Rodat, who adapted the Nicholas Dawidoff bestselling book. PalmStar Media's Kevin Frakes and Mark Fasano will produce along with Animus Films' Jim Young and Tatiana Kelly of Serena Films, and Michael Bederman. PalmStar's Buddy Patrick will Executive Produce.
A movie on Berg is way overdue. Deadline's Mike Fleming Jr. writes that Warner Brothers previously had tried to do a film starring George Clooney.
Now, I can see Clooney as the studious Berg. But Rudd? He's better known for his work in comedies and action movies.
Writes Fleming:
It's a departure for the charismatic Rudd, who is about to reprise his Ant-Man character in a big way in Captain America: Civil War. Lewin recently wrapped Please Stand By, with Dakota Fanning, Toni Collette, and Alice Eve starring.
I asked for the opinion of JBM contributor Dan Epstein, who also writes for Rolling Stone:
I found the idea of Paul Rudd playing Moe Berg a little jarring at first. I like Rudd as an actor, but he's really made his name playing goofy comedic characters who aren't exactly "the sharpest knife in the drawer," whereas Berg was a dignified gentleman with a fearsome intellect. Plus, Rudd has a handsome baby face that hasn't really aged in the last two decades, while Berg had "grizzled veteran catcher" written all over him. Plus, Hollywood often gets the details painfully wrong when it comes to baseball films (think Ray Liotta's right-handed, Bronx-speaking Shoeless Joe Jackson in the wretched "Field of Dreams"), so part of me is already bracing myself to see just how badly they'll screw up Berg's incredible story.

That said, Rudd comes off in interviews as a much more intelligent person than the characters he typically plays, and it could be fun to see him playing "against type" as Berg. He's also a big baseball fan, not to mention Jewish, so the fact that he's signing on to the project gives me hope that Robert Rodat's script is actually a good one. Count me as cautiously optimistic, I guess.
I'll say this for Rudd: He does love his hometown Kansas City Royals. So the fact that he knows baseball will help him in this role.
Here's hoping Rudd gets it right. And also that director and writer are able to capture the essence and mystery of Berg.
Berg is a wonderful story. Looking forward to seeing it on the big screen.