Part 2 with Steve Stone: Frustrating Willie Mays; adoring Bill Veeck; understanding Earl Weaver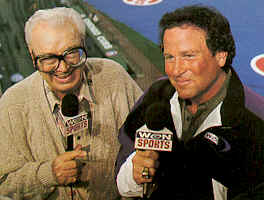 During our long interview with Steve Stone, it quickly became apparent that there was just too much to do one installment. Not when you're talking to someone who has spent nearly 50 years of professional baseball.
In part 1, Stone provides an overview of his long career.
In part 2, Stone shares stories of close encounters with some of the game's biggest legends: Willie Mays, Bill Veeck, Earl Weaver, Howard Cosell, Harry Caray and Jerry Reinsdorf.
We begin with his old catcher at Kent State, Thurman Munson.
On Thurman Munson:
I met Thurman at the Ohio All‑Star Game.  We were on the East, and on our half of the state, we had me and Thurman Munson and Larry Hisle and Gene Tenace. That was pretty good.  Thurman tried out for the shortstop position, and for the opening game, he got beat out by a kid that was a teammate of mine from Cleveland.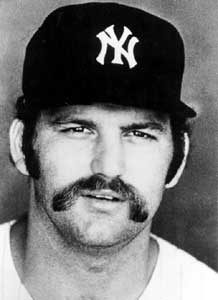 Thurman was very much his irascible self. That was kind of how Thurman was. There weren't a lot of people who really liked him.  I remember after the third game when we had beaten the West three times, Thurman came up to me and said, "Well, I'll be seeing you in September."  I said, "How is that?  He said, "Well, you're going to Kent State. I'm your catcher."
I say, "But you're not a catcher, you're a shortstop."  He goes, "No, I'm not a shortstop, I just didn't want to catch.  I'll be catching you in September."
Of course, we got to be very friendly. He was a phenomenal athlete. Yes, he was competitive in everything, every sport and every game.
On Willie Mays:
One memory stands out: my first day of throwing batting practice in spring training in 1971.  I had worked out two months before Spring Training, so I was throwing the ball very hard because that's what I could do. That was impressive to the Giants, which is why I got a non‑roster invite to Spring Training.
So I was the second guy to throw batting practice.  Juan Marichal was the first.  And I started throwing, and there was Willie Mays.  He was the first guy I faced.  So I was throwing pretty hard because I came with a game plan that each and every time I threw, I would let it all go because I couldn't ease myself into this. I didn't have a job. I believed that I had to leave an impression.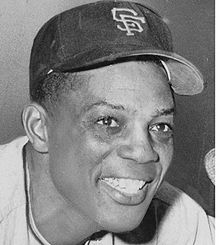 I'm throwing the ball and Willie is not touching it because this is his first day. All of a sudden, he says to the catcher Dick Dietz, "Who is that guy?" Dietz said, "Some young kid trying to make an impression."  So Mays said, "Go up and tell him that it ain't the World Series."
So I remember Dietz getting up from behind the plate, putting his mask on top of his head and walking behind the screen where you throw batting practice. He said, "I know you're new here, but there's kind of a tradition, early in the spring, you just lay the ball into Willie and all the reporters say that he can come right out of bed and hit first day of Spring Training. (Bobby) Bonds is up next and he can hit anybody's fastball, so you can throw as hard as you want to him.  But we'd appreciate it if you laid it into Willie."
So I looked back at Mays, I look back at Dietz, and I said, "If Willie doesn't like it, get out of the cage." I might have used some language not suitable for a family website.  Dick Dietz looked at me to see if I was kidding, and I wasn't.  And he went back and he said to Mays, "I don't think he's going to take it easy."
I threw the next pitch as hard as I could.  He popped it up in the top of the cage, turned around, threw his bat into the back of the cage, and never took batting practice off me again ever.
At the end of that night, I had these young guys come up to me and say, "Hey, I hear you had some problems with Willie."  I said, "No, we didn't have any real problems.  We just had a difference of opinion.  He justifiably so believed that he's going to go with the team North to San Francisco. I don't really know if I'm going to, so I'm going to continue on the game plan which I started out, and that was it.
I wound up making the team.
On Bill Veeck: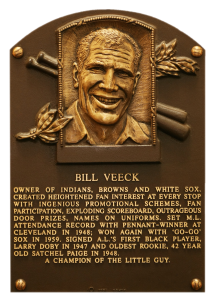 I have indelible memories of Bill Veeck.  Thought he was one of the smartest men both in baseball and outside of baseball to ever work in the game.  I thought he was one of the great innovators, one of the great showmen, one of the great marketers.  For me Bill was a wonderful man.  He helped resurrect my career after many thought that it was over after that '76 season.  I was the Cubs' first free agent.  They did not offer me a contract in that first free agent year, so I became the first free agent that the Cubs ever had.  The White Sox didn't have to pay anything to acquire me, just had to may me a salary, and I ended up leading their staff in victories.  Worked out pretty well for the White Sox, and the Cubs got nothing for my departure.
I used to sit with him all the time.  I'd go up to what he called his office, which was really a big round table in the bar room with a phone and a pitcher of beer as well as a number of packs of cigarettes and the ashtray on his leg.  We just used to sit around and we used to talk a lot.  I really thought he was terrific.
On Earl Weaver
I had a meeting with Earl my first year in Baltimore. It was July 6, 1979 in Oakland. He said, "We want you to be a star, but the book says you're under .500. I don't want a losing pitcher. If you're going to be a losing pitcher, you're not going to be here."
He told me I was going to be the fifth starter, which meant missing a bunch of starts.
I wasn't happy. I told him he was the most disgusting person I've ever been around, and I asked to be traded at the end of the season. I said, "I don't want to be associated with you again."
Later, you realize it was part of his game plan. He would fight you tooth and nail. Most of it was orchestrated. If he thought you could be an integral part of the puzzle, he would test you himself.
We actually wound up working together as analysts on ABC Monday Night Baseball.  By then, I certainly understood what he was all about, what he was trying to do and what he was able to accomplish.  It was phenomenal.  He was a wonderful manager.
On Howard Cosell
It wasn't particularly pleasant working with him.  I could recognize his talent; I just didn't particularly care for him.   He wouldn't welcome any players because he didn't feel that players had a place in the booth.  That's the narcissistic Howard that everybody had to put up with, because although he didn't know anything about baseball, he felt that the people who knew the most about baseball, the former players, had no place in the booth.
I couldn't have disagreed with him more.  The one perspective the play-by-plays guys, and I worked with two great ones in Al Michaels and Keith Jackson, could never give you was, what were these guys talking about down there?  You know, when the catcher came out in this situation, what was he talking about? Howard, Al and Keith, they just didn't know.  We knew.  We brought a perspective that Howard could never bring to the booth, and yet he wanted to exclude all players.
I just felt that it was a convenient catchall to preserve his job.
On Harry Caray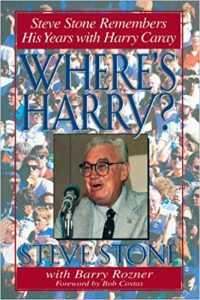 It was terrific.  We had moments where it wasn't terrific. He wasn't going to adjust to me, so I had to adjust to him. And that was fine.  Like I said, we had some tough moments, but everybody who spends that much time together does.
But all things considered, when you weigh the pluses, the minuses, all the experiences and all the years, it was one of the true highlights of my career.
On Jerry Reinsdorf
I've always had a wonderful relationship with Jerry Reinsdorf.  That started well before I was employed by him. I always had great respect for Jerry. He allowed me to get back with Chicago baseball by hiring me for the White Sox.
So my respect for Jerry was always very high, and it's only grown since being associated with him.
On playing during his era from 1971-82
I played against some remarkably gifted players. I think in some ways the era that I played in was as much of a golden age of the game of the baseball as any era.   Can you find a team with four Hall of Famers now?  I can't.  Yet I came up with a team that had four of them in the Giants.  Just about every team in the National League had multi- Hall of Famers.  Look at Cincinnati with Morgan, Bench, Pete Rose, without his problems, was a Hall of Famer, Tony Perez, great players.
Hank Aaron in Atlanta, and Pittsburgh had Clemente and Stargell, and St. Louis had Brock and Gibson, and for a while they had Steve Carlton until they shipped him to Philadelphia.  This was all over baseball.  I was in the American League and I played against those wonderful Oakland teams when Reggie was there and Holtzman was with them, and Bando and Joe Rudi and Vida Blue, Catfish Hunter, another Hall of Famer.  It was a wonderful team.
I got a chance to play with a lot of Hall of Famers and against a lot of Hall of Famers in both leagues.  I played against the wonderful Big Red Machine and those great Oakland teams and strong Yankee teams.  It was a great time to be playing the game.  Not economically, but a great time to be playing it.