Pitcher
TEAM: Washington Senators
Born: Nov. 11, 1892 - July 14, 1984
Schact was better known as the first "Clown Prince of Baseball." Yet before he started entertaining fans with his comedy routine, Schact actually pitched in the big leagues. In 1919, he won 20 games for Jersey City in the International League, including 10 shutouts. The Washington Senators noticed and signed him at the end of the season, winning in his first two appearances. Schact then spent 1920 and 1921 for the Senators. He once struck out Babe Ruth on three pitches. However, health issues curtailed his big league career. Schact eventually became beloved for making fans laugh during the games. He appeared in 25 World Series and 18 All-Star games.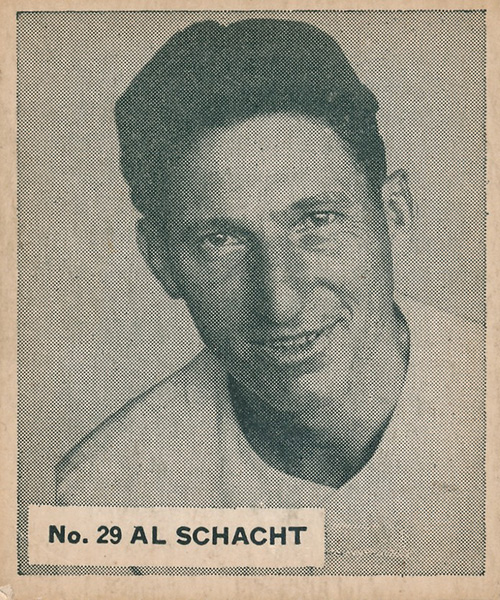 Related Artifacts
ADD TO OUR COLLECTION!
HAVE AN ARTIFACT & STORY TO ADD?
If you have any Jewish baseball artifacts that you would like to share, or perhaps sell, to the Jewish Baseball Museum, please contact us.
CHECK OUT OUR COLLECTION!
ORDER NOW
ORIGINAL JEWISH BASEBALL PLAYER PAINTINGS