Catcher
TEAM: Kansas City Royals
Born: June 3, 1955
A convert to Judaism, Jim appeared in six games for the Kansas City Royals — three each in 1978 and 1979. Raised as a Catholic, he began the conversion process in 1976 and completed it in 1980 while playing for the Detroit Tigers' Triple-A team in Evansville.
A New Orleans native, he was first drafted by the Atlanta Braves in the third round in 1973, but did not sign. He decided to continue playing baseball at Tulane University, and was drafted again by the Royals in the sixth round in 1976.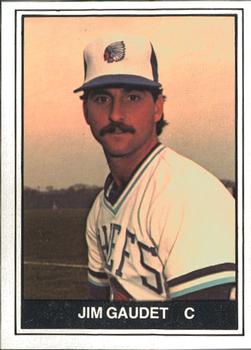 Did You Know?
Jim's first major-league at-bat was against Hall of Famer Nolan Ryan. His lone major-league hit came off of another Hall of Famer, Rich "Goose" Gossage.
Related Artifacts
ADD TO OUR COLLECTION!
HAVE AN ARTIFACT & STORY TO ADD?
If you have any Jewish baseball artifacts that you would like to share, or perhaps sell, to the Jewish Baseball Museum, please contact us.
CHECK OUT OUR COLLECTION!
ORDER NOW
ORIGINAL JEWISH BASEBALL PLAYER PAINTINGS