Pitcher
TEAM: Chicago White Sox, Pittsburgh Pirates
Born: May 25, 1955
A native of Glencoe, Ill., and a graduate of New Trier High School, Baumgarten played most of his five-year career on the Chicago White Sox. He finished fourth in the American League Rookie of the Year voting in 1979 and, in 1980, he pitched a one-hitter against the California Angels, with Rod Carew managing the lone single in the top of the seventh. In his first Major League season in 1978, he was teammates with Steve Stone and Ron Blomberg, creating a trio of Jews on the same White Sox team. The following year he was in the dugout for the famed "Disco Demolition Night" at Comiskey Park. Baumgarten grew up rooting for the Cubs, and he modeled himself after his favorite player, Ken Holtzman, a fellow left-handed Jew. Baumgarten became a successful financial advisor after his playing career ended.
Here's SABR's biography of Baumgarten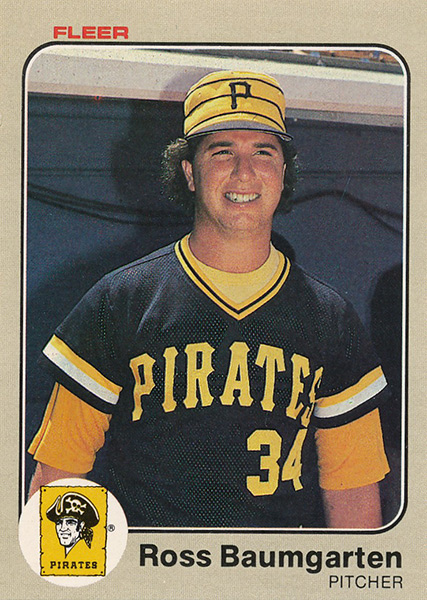 Did You Know?
In 1978, Ross advanced through every level of organized baseball — Single-A Appleton, Double-A Knoxville, Triple-A Iowa and the major-league White Sox.
Related Artifacts
ADD TO OUR COLLECTION!
HAVE AN ARTIFACT & STORY TO ADD?
If you have any Jewish baseball artifacts that you would like to share, or perhaps sell, to the Jewish Baseball Museum, please contact us.
CHECK OUT OUR COLLECTION!
ORDER NOW
ORIGINAL JEWISH BASEBALL PLAYER PAINTINGS