Pitcher
TEAM: Minnesota Twins, Baltimore Orioles
Born: Feb. 26, 1945
The son of Jewish father, Milchin was a standout pitcher at Clemson University and was selected by the St. Louis Cardinals in the second round of the 1989 amateur draft after winning a gold medal with the 1988 U.S. Olympic team in Seoul, South Korea. He ultimately reached the majors in 1996, when he appeared in 39 games as a relief pitcher for the Minnesota Twins and the Baltimore Orioles. Following his baseball career, Milchin returned to Clemson to earn his college degree and then entered the sports management business, where he became managing partner of SFX baseball group, which has represented a stable of major league athletes, including Justin Verlander.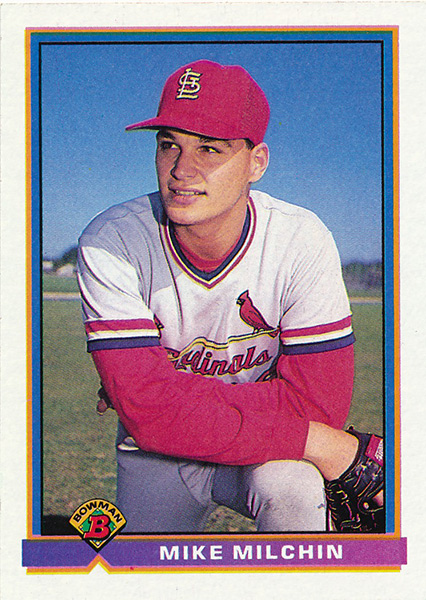 Related Artifacts
ADD TO OUR COLLECTION!
HAVE AN ARTIFACT & STORY TO ADD?
If you have any Jewish baseball artifacts that you would like to share, or perhaps sell, to the Jewish Baseball Museum, please contact us.
CHECK OUT OUR COLLECTION!
ORDER NOW
ORIGINAL JEWISH BASEBALL PLAYER PAINTINGS