Play ball: Alex Bregman carries high expectations into 2018; ranking of top Jewish players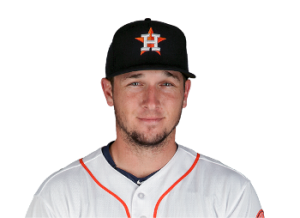 How thrilling was it to be a fan of Jewish baseball and watch the World Series? Our guys put on a show, arguably the best by Jewish players in the Fall Classic since the days of Sandy Koufax and Ken Holtzman.
The Dodgers' Joc Pederson bounced back from being sent down to the minors in August to hit .333 with 3 homers and 5 RBIs. On the other side, Houston's Alex Bregman showed he could be the next Jewish superstar, rising to the occasion with 2 homers and 5 RBIs, including the clutch game-winning hit in Game 5.
Hopefully, that momentum will carry over into 2018.
It figures to be an exciting season for the established Jewish players in the big leagues, along with some prospects in the pipeline. Also, there is a new Jewish presence in the dugout. Gabe Kapler takes over as manager of the Phillies. Stay tuned for an upcoming JBM Q/A with Kapler.
With opening day near (really in March?), here is our ranking of the top Jewish players:
Alex Bregman: Yeah, you could say Bregman is off to a pretty good start to his career. He was an integral part of a World Series champion in his first full season in the big leagues. The third-baseman hit .284 with 19 homers and 71 RBIs in 2017. He also had an impressive .352 OBP, 17 stolen bases, and a 4.2 WAR. Besides winning a World Series ring, Bregman was rewarded by joining his Astros teammates on Saturday Night Live.
Only 24, Bregman is the complete package. His numbers only figure to go up for what should be a special career.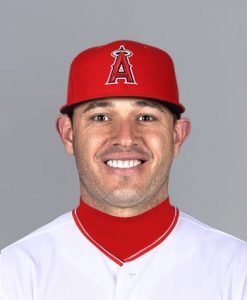 Ian Kinsler: After four years in Detroit, Kinsler moves on to the Los Angeles Angels this year. The second-baseman still displayed the power last year, hitting 22 homers, but his batting average dropped from .288 to a career-low .236 last year. The four-time All-Star will try to show he still has more in the tank at age 36. He should see a resurgence with the Angels, who figure to be in the hunt in the AL West.
Kevin Pillar: If there is justice in this world, Toronto's Kevin Pillar finally will receive the Gold Glove in 2018. It will be way overdue. There isn't a better centerfielder in baseball than Pillar, not that we're biased or anything. Pillar's defensive WAR defense was 1.9 in 2017, the sixth best in baseball. His highlight reel of sensational catches also continues to amaze. Offensively, Pillar had a steady year, hitting .256 with 16 homers (up from 7 in 2016). But it's mostly about the glove for Pillar. Hopefully, he will get a gold one this year.
Ryan Braun: This will be an interesting season for Braun. Injuries derailed him last year, as he only played in 104 games. In fact, he only has had one season playing more than 135 games since 2012. Braun still was productive on the power side in 2017, hitting 17 homers with 52 RBIs, but he saw his average dip to .268, the second worst of his career. Now 34, he is in transition mode. The Brewers outfield is loaded, and Braun will be getting some playing time at first base against left-handed pitching. Learning a new position can be tricky. But Milwaukee is looking to make a run at the Cubs, and it will need Braun's bat to help get it done.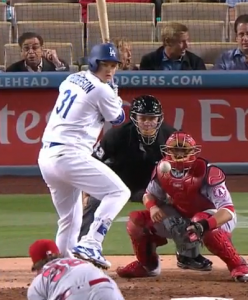 Joc Pederson: Ever since earning a spot on the NL All-Star team as a rookie in 2015, it has been a struggle for the Dodgers' outfielder. During the 2017 regular season, Pederson went in reverse, hitting only .212 with 11 homers and 35 RBIs. His woes even earned him a three-week demotion to the minors. Pederson, though, got a measure of redemption with an outstanding World Series. However, he will have to keep performing if he wants to receive playing time on a talented Dodgers team in 2018.
Richard Bleier: It took until he was 29-years old to break through, but Bleier is making the most of the opportunity. In his first full year in the big leagues, the Orioles lefty reliever excelled, going 2-1 with a 1.99 ERA in 62 appearances for the Orioles. Bleier figures to be a valuable set-up man for Baltimore in 2018.
Danny Valencia: After hitting .256, with 15 homers and 66 RBIs with Seattle in 2017, Valencia is moving on to Baltimore. Now 33, he likely will be a situational player for Baltimore.