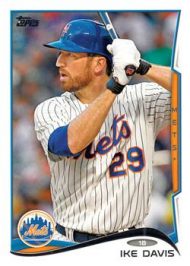 Today in Jewish baseball history
1934 — Moe Berg of the Washington Senators sets an American League record for catchers by playing in his 117th consecutive game over a three-year period without committing an error.
1936 — Jake Levy allows six hits as the Savannah Indians beat the Jacksonville Tars 7-1 in the first South Atlantic League game played in Savannah in eight years.
1947 — Duke Zilber is hired as an umpire in the Eastern League.
1949 — Lou Haneles, former minor-league left-handed catcher, resigns as manager at Leesburg of the Florida State League to devote full time to his duties as general manager.
1951 — Buffalo Bisons pitcher Moe Savransky collects four hits in a 9-1 victory over Springfield in the International League. Savransky pitches a six-hitter.
1951 — Duke Markell allows five hits as Oklahoma City defeats Tulsa 2-1 in the Texas League. It is his second victory over Tulsa within a week.
1954 — Al Rosen singles with one out in the ninth to break up Bob Turley's no-hit bid and scores on Larry Doby's homer as the Cleveland Indians beat the Orioles 2-1 in the first night game played at Memorial Stadium in Baltimore.
2009 — Ryan Braun goes 5-for-5 including a pair of homers with four RBIs as the Milwaukee Brewers defeat the Philadelphia Phillies 11-4.
2013 — Joc Pederson of Chattanooga is named Southern League Player of the Week.
2014 — Although he breaks his bat on the swing, Ike Davis becomes the first major leaguer to hit a grand slam for two different teams in April when he homers off Mike Leake, helping the Pittsburgh Pirates defeat the Cincinnati Reds 6-5. Before being traded by the New York Mets to Pittsburgh earlier in the month, Davis went deep against Cincinnati's J.J. Hoover for a walk-off slam in the bottom of the ninth.
2019 — Joc Pederson of the Dodgers goes 4-for-5 with solo home runs leading off the first and fourth innings as Los Angeles defeats the Milwaukee Brewers 6-5.
Birthdays: Lefty Weinert, 1902; Joc Pederson, 1992
MLB debuts: Max Rosenfeld, 1931; Steve Hertz, 1964
Final MLB games: Morrie Arnovich, 1946; Al Richter, 1953
Items based on the author's "Day by Day in Jewish Sports History" (KTAV, 2008)