Pitcher
TEAM: Boston Red Sox
Born: Aug. 26, 1968
Bark attended North Carolina State University and was selected by the Atlanta Braves in the 12th round of the 1990 amateur draft. That year, the Braves selected Chipper Jones with the first pick in the draft. Bark was signed as a free agent by the Boston Red Sox in 1995, four days after he was released by the Braves. He pitched in three Major League games without yielding a run. In 1987 he was named a Freshman All-American, and he ultimately set 15 single-season or career records during his collegiate career. His father, Jerry Bark, was a standout at the University of Maryland and pitched in the New York Mets' farm system in the early 1970s. Bark's younger brother, Robbie, was a teammate at N.C. State. Bark became a successful information technology consultant after his playing days ended.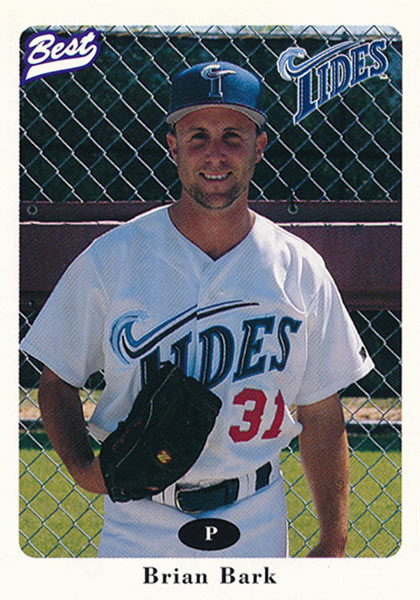 Did You Know?
Bark left N.C. State as the school's career leader with 241 games played, 215 consecutive games played, 980 at-bats, 265 runs, 323 hits, 70 doubles, 199 RBIs, 127 walks and 538 total bases.
Related Artifacts
ADD TO OUR COLLECTION!
HAVE AN ARTIFACT & STORY TO ADD?
If you have any Jewish baseball artifacts that you would like to share, or perhaps sell, to the Jewish Baseball Museum, please contact us.
CHECK OUT OUR COLLECTION!
ORDER NOW
ORIGINAL JEWISH BASEBALL PLAYER PAINTINGS