Third Base
TEAM: Minnesota Twins, Boston Red Sox, Kansas City Royals, Toronto Blue Jays, Oakland A's, Baltimore Orioles, Seattle Mariners
Born: Sept. 19, 1984
Valencia was born in Miami to a Jewish mother and a Cuban father who converted to Judaism. Between 2010 and 2014, he played in 421 games for the Minnesota Twins, the Boston Red Sox, the Baltimore Orioles, the Kansas City Royals and the Toronto Blue Jays. His rookie season was particularly successful, and he came in third place in the voting for the 2010 AL Rookie of the Year. During that season he also hit a grand slam off reigning Cy Young winner Zack Greinke to record his first home run. In the early part of the 2014 season, Valencia replaced the struggling Mike Moustakas at third base. Valencia was traded later that season to Toronto, and Moustakas ultimately played a huge role during the epic Royals' postseason run. With the Orioles in 2013, he batted .371 vs. left-handed pitching, leading the American League. In 2015 with Oakland, he led all major-league third basemen with a .980 fielding percentage.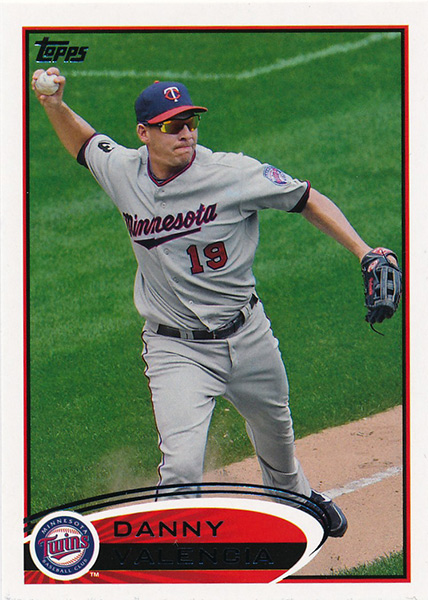 Did You Know?
In June 2017, Danny had hits in nine consecutive at bats, tying the Seattle Mariners' record set by Raúl Ibañez in 2004.
Related Artifacts
ADD TO OUR COLLECTION!
HAVE AN ARTIFACT & STORY TO ADD?
If you have any Jewish baseball artifacts that you would like to share, or perhaps sell, to the Jewish Baseball Museum, please contact us.
CHECK OUT OUR COLLECTION!
ORDER NOW
ORIGINAL JEWISH BASEBALL PLAYER PAINTINGS