Pitcher
TEAM: Philadelphia Phillies, St. Louis Cardinals, Brooklyn Dodgers
Born: Oct. 19, 1915 - April 19, 2004
"Subway Sam" Nahem was a Sephardic Jew who parents emigrated from Syria. He was raised in a Syrian Jewish enclave on the Lower East Side of Manhattan where his first language was Arabic. He made the Brooklyn College baseball team (he was also quarterback of the football team) and was discovered by Casey Stengel, then the Dodgers' manager, while pitching batting practice at Ebbets Field in 1935. Stengel got in the cage and tried to hit off him, but couldn't get the ball out of the infield. He attended law school at St. John's during the offseason, but played minor league ball during the summer and gradually worked his way up to the majors. Nahem made his major league debut with the Brooklyn Robins (Dodgers) on October 2, 1938, winning his first major league game against the Phillies, while collecting two hits and driving in a run. He was shellacked in spring training the following season and relegated to pitching batting practice. When a sportswriter asked him what good he was doing the team, he replied, "I am now in the egregiously anonymous position of pitching batting practice to the batting practice pitchers." He returned to the majors as a relief pitcher for the St. Louis Cardinals in 1941, but was traded to the Philadelphia Phillies after the season. He enlisted in the U.S. Army in 1942 and did not return to the big leagues until 1948, when he appeared in 28 games for the Phillies. In 1945, Nahem led the racially integrated Overseas Invasion Service Expedition all-stars to victory over an all-white 71st Infantry Division team stocked with professionals in a game played at the same Nuremburg stadium in which Hitler held his most infamous rallies. He retired after the 1948 season and went to work as a union organizer, which was very much in line with his Communist political leanings. During his playing days he was considered something of an oddball because he loved to read Shakespeare and Balzac (sometimes in the dugout), and he enjoyed discussing such subjects as torts and evidence.
Here's SABR's biography of Nahem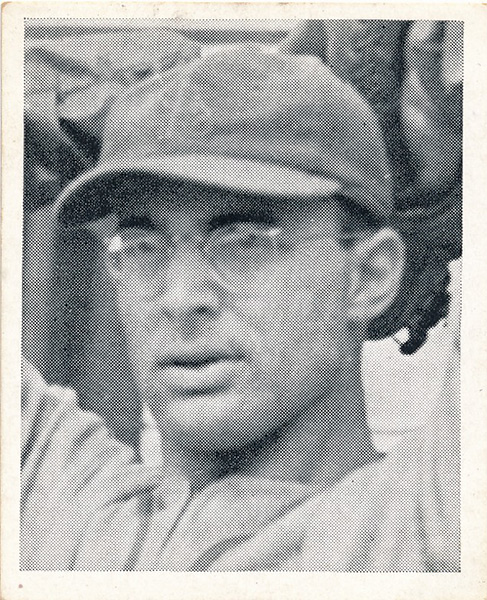 Did You Know?
Nahem was the uncle of former major leaguer Al Silvera.
Related Artifacts
ADD TO OUR COLLECTION!
HAVE AN ARTIFACT & STORY TO ADD?
If you have any Jewish baseball artifacts that you would like to share, or perhaps sell, to the Jewish Baseball Museum, please contact us.
CHECK OUT OUR COLLECTION!
ORDER NOW
ORIGINAL JEWISH BASEBALL PLAYER PAINTINGS