Outfielder
TEAM: Texas Rangers, Boston Red Sox, Tampa Bay Rays, Milwaukee Brewers
Born: July 31, 1975
Kapler, who has a Star of David tattoo on one calf and the post-Holocaust motto "Never Again, 1933-45" on the other, had a notable career despite being only a 57th-round draft pick. He won the Southern League MVP award in 1998 at Jacksonville and was named Minor League Player of the Year by The Sporting News, Baseball Weekly and USA Today. He began his 13-year major-league career with the Detroit Tigers in 1998 and was traded to the Texas Rangers after the 1999 season. He hit two homers on Opening Day in 2000 and later that season had a Texas team-record 28-game hitting streak. In 2004, Kapler was in right field in the ninth inning of Game 4 when the Boston Red Sox clinched their first World Series since 1918. After an unsuccessful year playing in Japan, he returned to the major leagues with Boston, Milwaukee and Tampa Bay. In 2015, he was named the Dodgers' director of player development.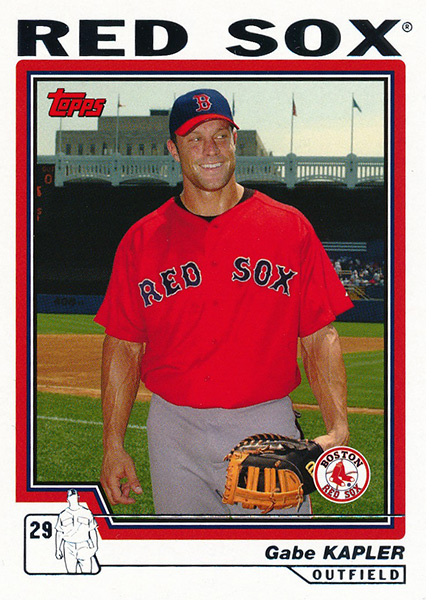 Related Artifacts
ADD TO OUR COLLECTION!
HAVE AN ARTIFACT & STORY TO ADD?
If you have any Jewish baseball artifacts that you would like to share, or perhaps sell, to the Jewish Baseball Museum, please contact us.
CHECK OUT OUR COLLECTION!
ORDER NOW
ORIGINAL JEWISH BASEBALL PLAYER PAINTINGS