Pitcher
TEAM: New York Yankees, Baltimore Orioles, Miami Marlins, Boston Red Sox
Born: April 16, 1987
Persistence finally paid off for Richard Bleier. Drafted in the sixth round by the Texas Rangers in 2008, the pitcher took the long road to get to the big league. However, at age 29, Bleier received the ultimate call from the Yankees in 2016. On May 30, he made his debut against Toronto, needing only three pitches to record two outs. After the game, he said:
"I was definitely excited and pretty pumped up. I think what helped me the most was going to big league camp and knowing everyone. I feel like if I didn't know anyone when I first came up, I would have been a lot more nervous.
"There's no preparing for something like that, even with almost a thousand innings in the minor leagues. It's just something you've got to go out there and get through the first one, really."
In 31 relief appearances in 2018 with Baltimore, he was 3-0 with 9 holds and a 1.93 ERA.
With Miami in 2021, Belier yielded just 0.93 walks per nine innings, best in the National League. Three of the six walks he yielded over 58 innings were intentional.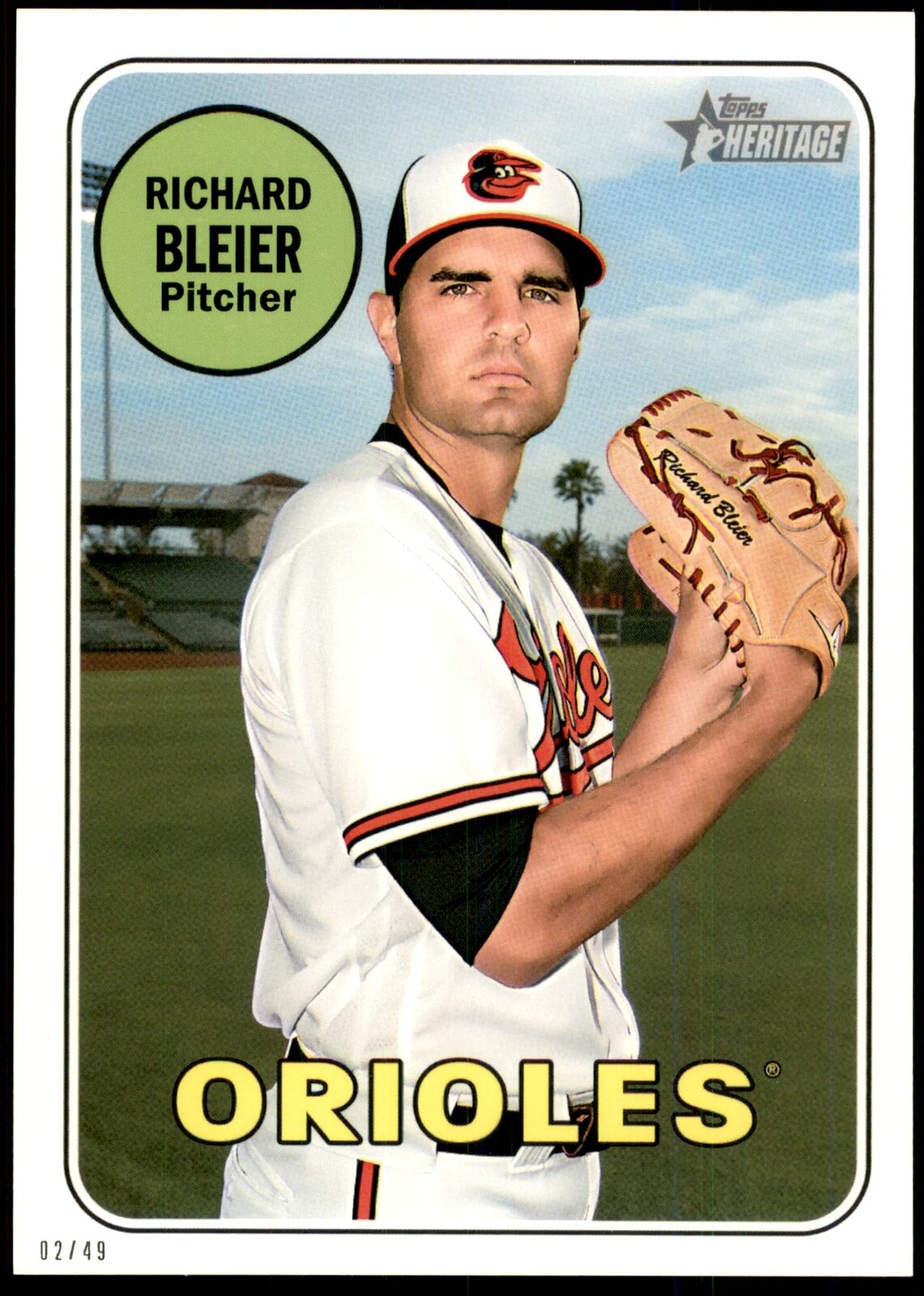 Did You Know?
Bleier is one of 12 Yankees pitchers since 1919 to make his debut after turning 29 years old.
Related Artifacts
ADD TO OUR COLLECTION!
HAVE AN ARTIFACT & STORY TO ADD?
If you have any Jewish baseball artifacts that you would like to share, or perhaps sell, to the Jewish Baseball Museum, please contact us.
CHECK OUT OUR COLLECTION!
ORDER NOW
ORIGINAL JEWISH BASEBALL PLAYER PAINTINGS