First Base
TEAM: Toronto Blue Jays, Milwaukee Brewers
Born: March 16, 1995
Ryan John Tellez lived up to his "Rowdy" nickname by causing chaos among opposing pitchers in his 2018 major-league debut with the Toronto Blue Jays. He became the first player since 1913 to hit seven doubles in his first seven games. Originally a 30th-round draft pick by Toronto in 2013, he hit a double as a pinch hitter in his first major-league at-bat against Tampa Bay on September 5. In his first 40 plate appearances, the first baseman/designated hitter collected 10 extra-base hits. In 23 games, he compiled a .314 batting average with nine doubles, four home runs and 14 RBIs. He started 2019 as the Blue Jays' everyday first baseman and hit a franchise-high 17 homers through his first 75 career games.
Tellez's father explains how Rowdy acquired his nickname. "We didn't know the sex and we didn't want to know, and we stayed away from calling him 'Baby' or 'It.' But he was so active in there, moving around all of the time in the womb, that we ended up calling him 'Baby Rowdy,' and it stuck. Now he's just 'Rowdy,' and that's how everybody knows him."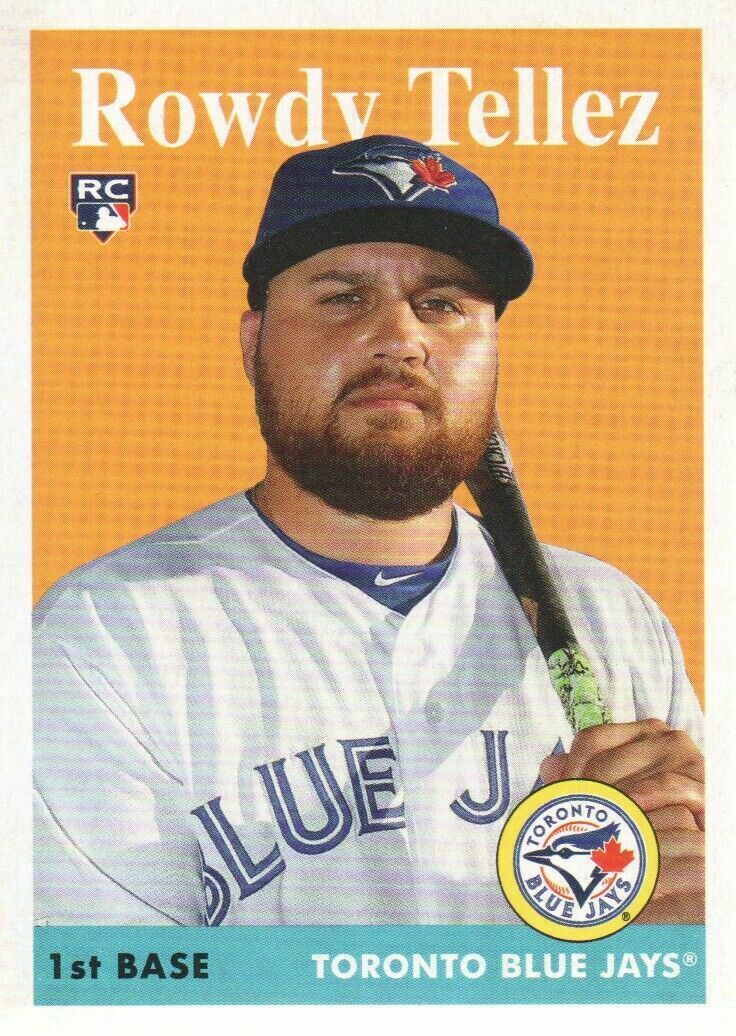 Did You Know?
In 2019, Tellez became just the fourth Blue Jays rookie to hit 20 or more home runs.
Related Artifacts
ADD TO OUR COLLECTION!
HAVE AN ARTIFACT & STORY TO ADD?
If you have any Jewish baseball artifacts that you would like to share, or perhaps sell, to the Jewish Baseball Museum, please contact us.
CHECK OUT OUR COLLECTION!
ORDER NOW
ORIGINAL JEWISH BASEBALL PLAYER PAINTINGS