Pitcher
TEAM: Pittsburgh Pirates, Chicago Cubs
Born: Nov. 4, 1978
A high school standout from Arcadia, California, Grabow was selected in the third round of the 1997 amateur draft by the Pittsburgh Pirates. In 2003, after six minor league seasons as a left-handed starter, his Double-A manager Dale Sveum moved him to the bullpen, suggesting it might improve his career trajectory. Grabow was pitching in the majors by season's end. Between 2004 and 2008 he appeared in 340 games for the Pirates, which ranked first among left-handed relievers. In 2006, he appeared in 72 games and led the National League by stranding 85.2% of the runners he inherited. In 2009, he played for Team USA in the World Baseball Classic, where he was teammates with fellow Jews Kevin Youkilis and Ryan Braun. Grabow was the first member of the Pittsburgh Pirates invited to join the team. In the middle of the 2009 season, he was traded to the Cubs, who were shoring up their bullpen for a playoff run that never materialized. He played two more seasons with the Cubs in 2009 and 2010.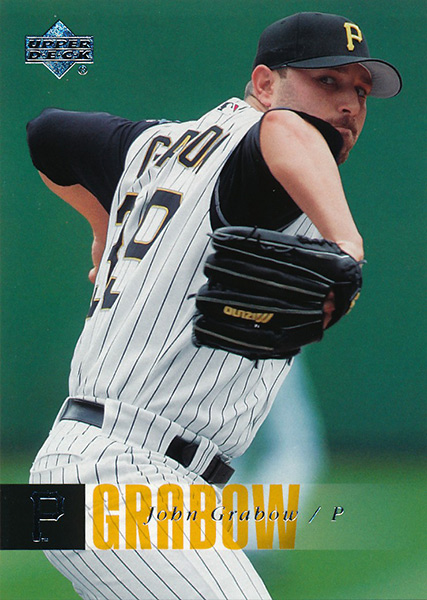 Related Artifacts
ADD TO OUR COLLECTION!
HAVE AN ARTIFACT & STORY TO ADD?
If you have any Jewish baseball artifacts that you would like to share, or perhaps sell, to the Jewish Baseball Museum, please contact us.
CHECK OUT OUR COLLECTION!
ORDER NOW
ORIGINAL JEWISH BASEBALL PLAYER PAINTINGS