Pitcher
TEAM: Baltimore Orioles, Chicago Cubs, San Francisco Giants, Detroit Tigers, St. Louis Cardinals
Born: July 25, 1964
Bautista (not to be confused with the Toronto Blue Jays player of the same name) was born to a Dominican father and an Israeli mother. He is an observant Jew and maintains a kosher home. He became a bar mitzvah in the Dominican Republic, a country with a community of only about 300 Jews. Bautista has stated that he not only would not pitch on the High Holy Days, but would not even show up at the ballpark. He pitched for five teams over the course of a nine-year major-league career and became a minor-league pitching coach after his playing days.
Here's SABR's biography of Bautista.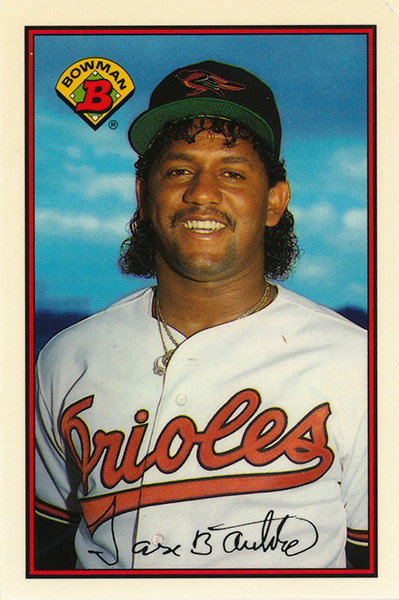 Did You Know?
On Sept. 30, 1988, Jose set a major-league record for fewest pitches in a complete game of eight innings or more. He threw 70 pitches in the Baltimore Orioles' 1-0 loss to the Seattle Mariners.
Related Artifacts
ADD TO OUR COLLECTION!
HAVE AN ARTIFACT & STORY TO ADD?
If you have any Jewish baseball artifacts that you would like to share, or perhaps sell, to the Jewish Baseball Museum, please contact us.
CHECK OUT OUR COLLECTION!
ORDER NOW
ORIGINAL JEWISH BASEBALL PLAYER PAINTINGS