Catcher, First Base
TEAM: Boston Red Sox, Atlanta Braves, Baltimore Orioles, Cincinnati Reds, Oakland Athletics, Pittsburgh Pirates, Miami Marlins, Cleveland Indians
Born: Aug. 7, 1987
Lavarnway began the 2015 season as the Baltimore Orioles' backup catcher after having changed teams four times during a 19-day span in December, 2014. He attended Yale and led the nation with a .467 batting average in 2007. He was drafted by Boston, where he teamed with fellow Yale alum Craig Breslow to often form an all-Jewish battery. He joined the Red Sox in August 2011, replacing the injured Kevin Youkilis on the active roster, and homered twice in his first start. After shuttling between Triple-A Pawtucket and Boston several times, Lavarnway attempted to learn to play first base, but he broke his wrist in his first start at his new position with the Red Sox. He was designated for assignment by the Boston and later was signed and released by the Dodgers and Cubs before making the Orioles' Opening Day roster.
In 2017 he played for Team Israel in the World Baseball Classic and was named Pool A MVP. Lavarnway played for the Cleveland Indians — his eighth major league team — in 2021. He then signed a minor-league contract with the Detroit Tigers with an invitation to spring training in 2022.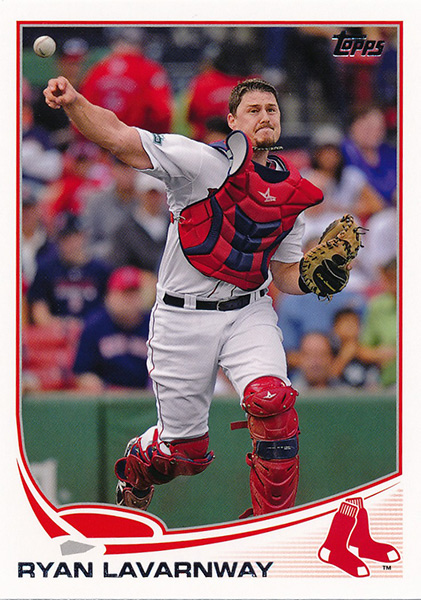 Did You Know?
On Aug. 5, 2020, the Team Israel member became the first MLB player to appear in a game while holding an Israeli passport, when he started at catcher for the Miami Marlins in the second game of a doubleheader against the Baltimore Orioles.
Related Artifacts
ADD TO OUR COLLECTION!
HAVE AN ARTIFACT & STORY TO ADD?
If you have any Jewish baseball artifacts that you would like to share, or perhaps sell, to the Jewish Baseball Museum, please contact us.
CHECK OUT OUR COLLECTION!
ORDER NOW
ORIGINAL JEWISH BASEBALL PLAYER PAINTINGS