Outfielder
TEAM: Boston Red Sox
Born: Nov. 13, 1903 - April 7, 1969
The record shows Rosenthal played only parts of two seasons for the Boston Red Sox, but there was much more to his story that earned him a special spot among Jewish players. From the baseball side, Rosenthal was an outfielder in 1925-26. In his only full season, he hit .267 with 4 homers and 36 RBIs in 104 games for the Red Sox in 1926. However, his big league career was cut short by a foot injury he suffered in the minors. World War II changed the course of Rosenthal's life. His son, Buddy, was killed in battle on Christmas Day in 1943. He was only 17 at the time. At the age of 40, Rosenthal, seeking to pay tribute to his fallen son, decided to volunteer for the Navy in 1944. While serving off the coast of France, Rosenthal's ship hit a German mine. The explosion left him a paraplegic. Despite those horrific turn of events, Rosenthal remained determined to make something out of his life. He worked many charities and causes. In 1963, Rosenthal helped raise $120,000 to build a gymnasium in Mississippi; he gave $5,000 of his own money to the cause. His efforts were acknowledged with the opening of the Sy Rosenthal Gymnasium in 1967. The gym includes a special plaque in memory of his son.
Here's SABR's biography of Rosenthal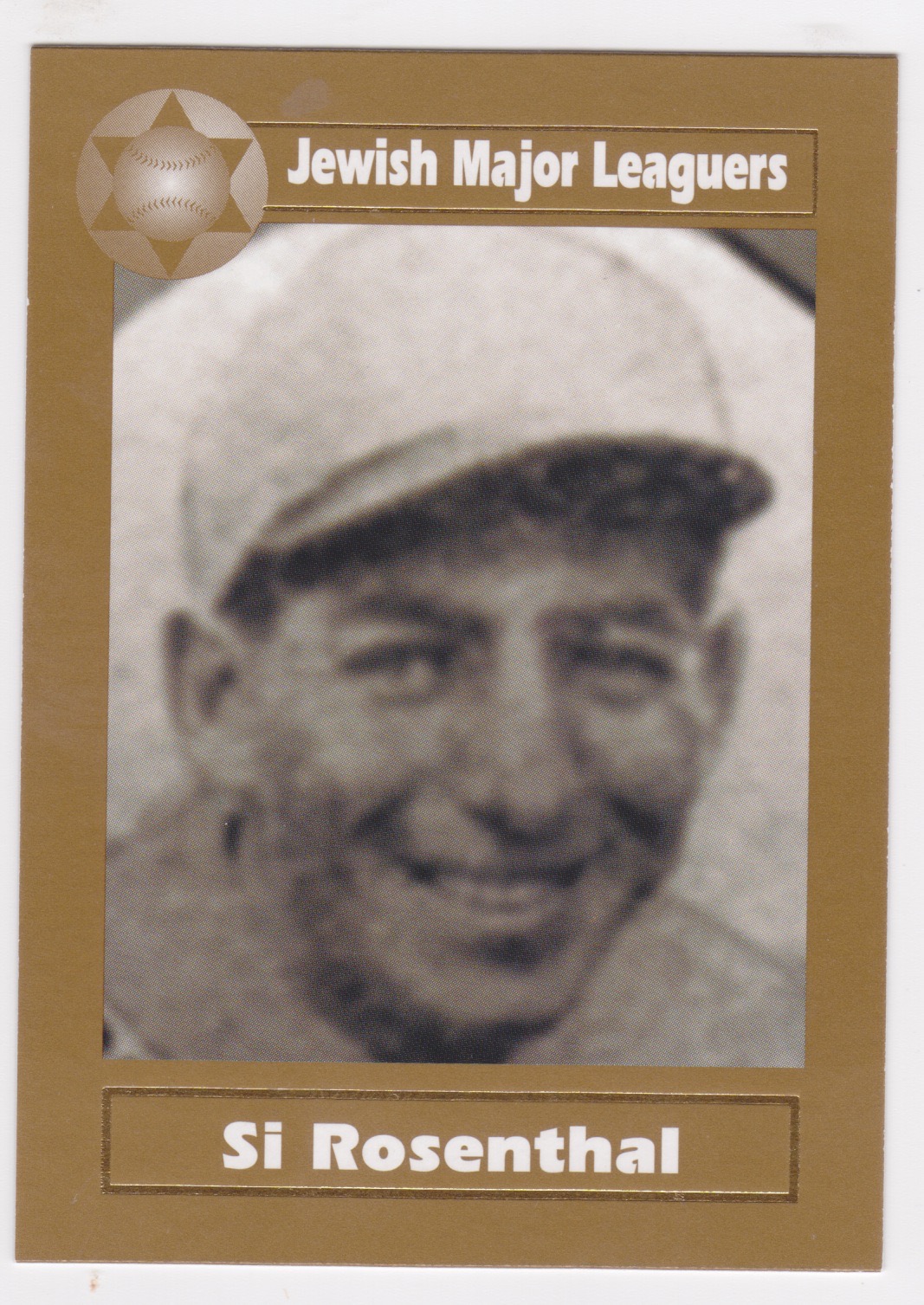 Did You Know?
In 1924, Rosenthal set a Texas League record with 11 consecutive hits while playing for San Antonio.
Related Artifacts
ADD TO OUR COLLECTION!
HAVE AN ARTIFACT & STORY TO ADD?
If you have any Jewish baseball artifacts that you would like to share, or perhaps sell, to the Jewish Baseball Museum, please contact us.
CHECK OUT OUR COLLECTION!
ORDER NOW
ORIGINAL JEWISH BASEBALL PLAYER PAINTINGS