Pitcher
TEAM: Chicago White Sox, Detroit Tigers
Born: Sept. 25, 1965
Wapnick was a right-handed pitcher who appeared in 10 games with Detroit and the White Sox during the 1990-91 seasons. Originally drafted by Toronto, Wapnick began the 1990 season with Detroit as a Rule 5 draft player. However, after appearing in four games, the Tigers returned Wapnick  to the Blue Jays. After being traded to the White Sox, he was 0-1 with a 1.80 ERA in five games in 1991. He injured his arm in 1992 during spring training, which was the beginning of the end of his career.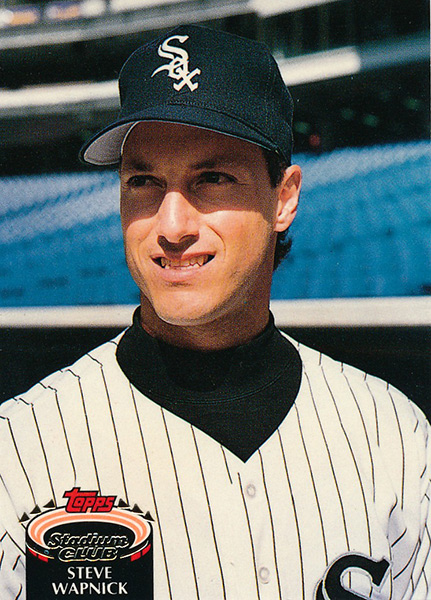 Did You Know?
Steve was drafted three times — by the Padres in the second round in 1985, by the Athletics in the fifth round in the June 1985 secondary phase and by the Blue Jays in the 30th round in 1987.
Related Artifacts
ADD TO OUR COLLECTION!
HAVE AN ARTIFACT & STORY TO ADD?
If you have any Jewish baseball artifacts that you would like to share, or perhaps sell, to the Jewish Baseball Museum, please contact us.
CHECK OUT OUR COLLECTION!
ORDER NOW
ORIGINAL JEWISH BASEBALL PLAYER PAINTINGS