Pitcher
TEAM: Chicago White Sox
Born: July 13, 1894 - Sept. 1970
Born Abraham Simon Cohen, he changed his name to avoid ethnic slurs hurled by "unintelligent" fans. He was a promising "spitballer" (it was a legal pitch at the time) who was discovered playing semipro ball in the Chicago area. He had struck out 241 batters in 26 games and twice led his team to a 2-1 victory over the Chicago American Giants, which was then managed by Andrew "Rube" Foster and considered the most dominant team in Negro National League baseball. Corey attended spring training as a highly touted rookie for the White Sox in 1918, but severely fractured his ankle when he got his spikes stuck in home plate during a slide. He made his only major-league appearance in the second game of a doubleheader on July 2, 1918. Corey's injury continued to plague him, and he spent the remainder of his career in the minors.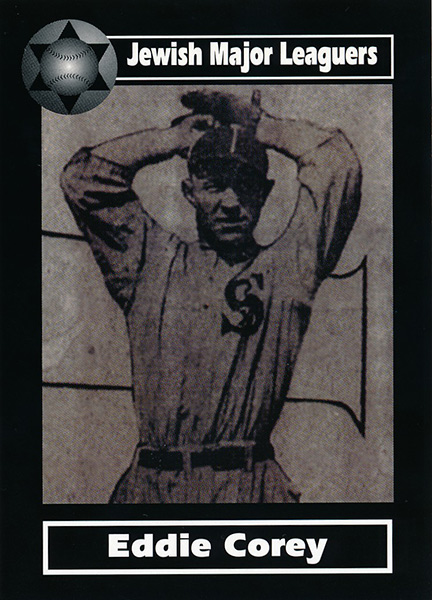 Related Artifacts
ADD TO OUR COLLECTION!
HAVE AN ARTIFACT & STORY TO ADD?
If you have any Jewish baseball artifacts that you would like to share, or perhaps sell, to the Jewish Baseball Museum, please contact us.
CHECK OUT OUR COLLECTION!
ORDER NOW
ORIGINAL JEWISH BASEBALL PLAYER PAINTINGS