Joseph Bennett (b. Joseph Rosenblum)
Third base
TEAM: Philadelphia Phillies
Born: July 2, 1900 - July 11, 1987
Joseph Rosenblum (better known as Joe Bennett) had a tiny cup of coffee in the big leagues as a fleeting member of the Philadelphia Phillies. He briefly played third base on July 5, 1923, and successfully turned his only chance into an assist. He never appeared at the plate and never saw any further major league action. The Phillies were defeated by the St. Louis Cardinals that afternoon in front of a Baker Bowl crowd of only 1,000 people. In 1926 he joined the U.S. Army and served until 1955 in the quartermaster's corps, retiring with the rank of lieutenant colonel.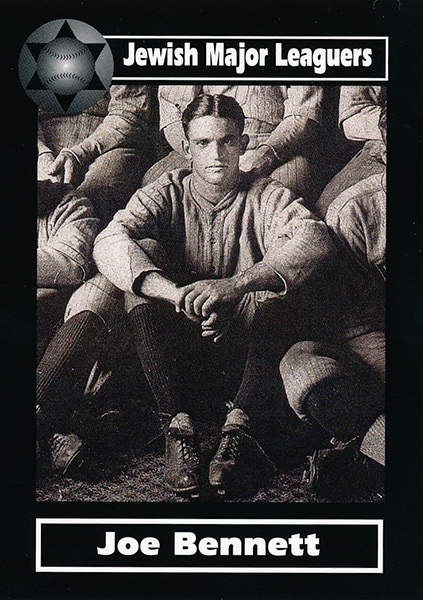 Related Artifacts
ADD TO OUR COLLECTION!
HAVE AN ARTIFACT & STORY TO ADD?
If you have any Jewish baseball artifacts that you would like to share, or perhaps sell, to the Jewish Baseball Museum, please contact us.
CHECK OUT OUR COLLECTION!
ORDER NOW
ORIGINAL JEWISH BASEBALL PLAYER PAINTINGS