Pitcher
TEAM: New York Giants
Born: Dec. 13, 1877 - May 16, 1960
Fishel was the first Jewish pitcher in major-league history. His career, however, extended to just a single outing. On May 3, 1899, he pitched a complete game for the New York Giants, albeit in a losing effort. He attended Columbia University as both an undergraduate and a law student, and he entered the private practice of law in 1900, although he remained a baseball coach for several years thereafter. In 1901, Fishel coached at Columbia, and he continued to receive generous offers to pitch for semi-pro teams all over the country even after his major-league career ended. His law firm, Edwards, Levy, Fishel & George, later achieved prominence in Mineola, N.Y.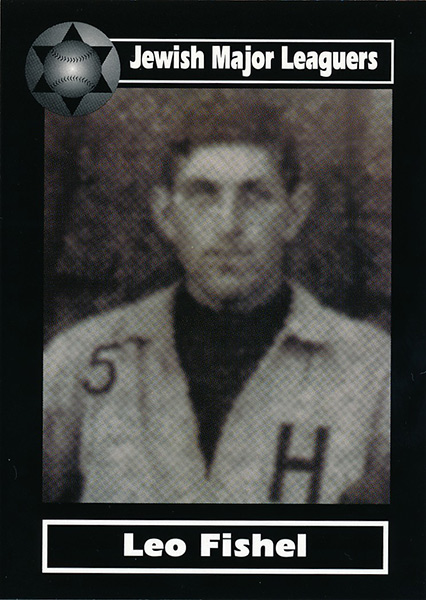 Related Artifacts
ADD TO OUR COLLECTION!
HAVE AN ARTIFACT & STORY TO ADD?
If you have any Jewish baseball artifacts that you would like to share, or perhaps sell, to the Jewish Baseball Museum, please contact us.
CHECK OUT OUR COLLECTION!
ORDER NOW
ORIGINAL JEWISH BASEBALL PLAYER PAINTINGS