Catcher
TEAM: St. Louis Browns
Born: Jan. 20, 1905 - March 30, 1983
The older brother of Harry Danning, Ike made his major league debut on September 21, 1928, catching all nine innings for the St. Louis Browns. He caught nine more innings on the final day of the season and never resurfaced in the major leagues again. The Browns lost both games he played, but not because of Danning, who went 1-for-3 in the first and 2-for-3 in the second, ending his career with a .500 batting average.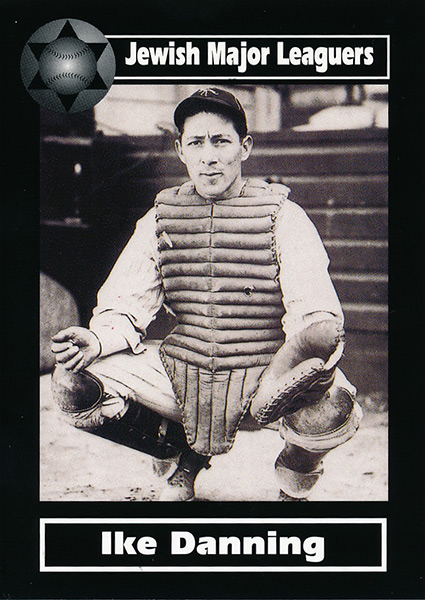 Related Artifacts
ADD TO OUR COLLECTION!
HAVE AN ARTIFACT & STORY TO ADD?
If you have any Jewish baseball artifacts that you would like to share, or perhaps sell, to the Jewish Baseball Museum, please contact us.
CHECK OUT OUR COLLECTION!
ORDER NOW
ORIGINAL JEWISH BASEBALL PLAYER PAINTINGS