Shortstop
TEAM: Washington Senators
Born: March 4, 1895 - July 26, 1976
Born Michael Myron Silverman, shortstop Jesse Baker played a single game for the Washington Senators on Sept. 14, 1919. His major-league career was cut short when he was spiked by Detroit's Ty Cobb, who stole second base by coming in spikes high, as was his vicious habit.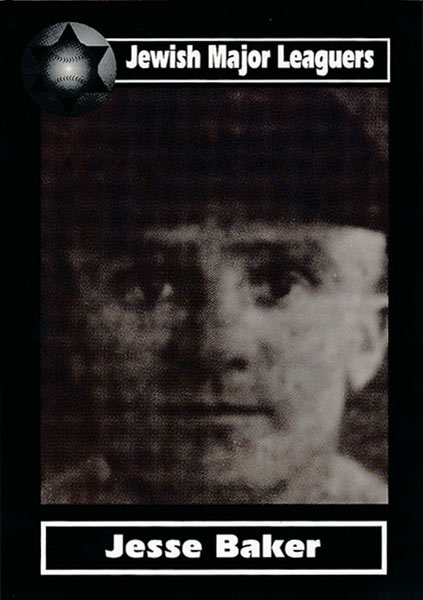 Did You Know?
At 5-foot-4, Baker is tied with Reuben Ewing as the shortest Jewish major leaguers.
Related Artifacts
ADD TO OUR COLLECTION!
HAVE AN ARTIFACT & STORY TO ADD?
If you have any Jewish baseball artifacts that you would like to share, or perhaps sell, to the Jewish Baseball Museum, please contact us.
CHECK OUT OUR COLLECTION!
ORDER NOW
ORIGINAL JEWISH BASEBALL PLAYER PAINTINGS